I've just done a post on the brand-new shades of the ELF Liquid Glitter eyeshadows, and there's also ELF New Sheer Slick Lipstick Shades too, both of which are part of the ELF summer collection. If you'd like to see the two new shades, keep on reading…
ELF New Sheer Slick Lipstick Shades Summer 2020
ELF originally launched their Sheer Slick Lipsticks back at the start of 2020, and they were obviously so popular, they decided to introduce a couple of new shades.
The ELF New Sheer Slick Lipstick shades include;
If you've never tried the Sheer Slick formula before, they're described as being;
"This silky slick lip formula was inspired by the summer days of biting into juicy, delicious fruit. Let this lipstick melt into your lips leaving you with a sheer wash of color and a smooth, hydrated feel." – ELF
The main range of Sheer Slick Lipsticks each have colour matched opaque packaging to match the shade of each lipstick, but these two ELF New Sheer Slick Lipstick shades have really cute translucent packaging which looks really sleek and it'sn hard to believe they're just £5 / $5.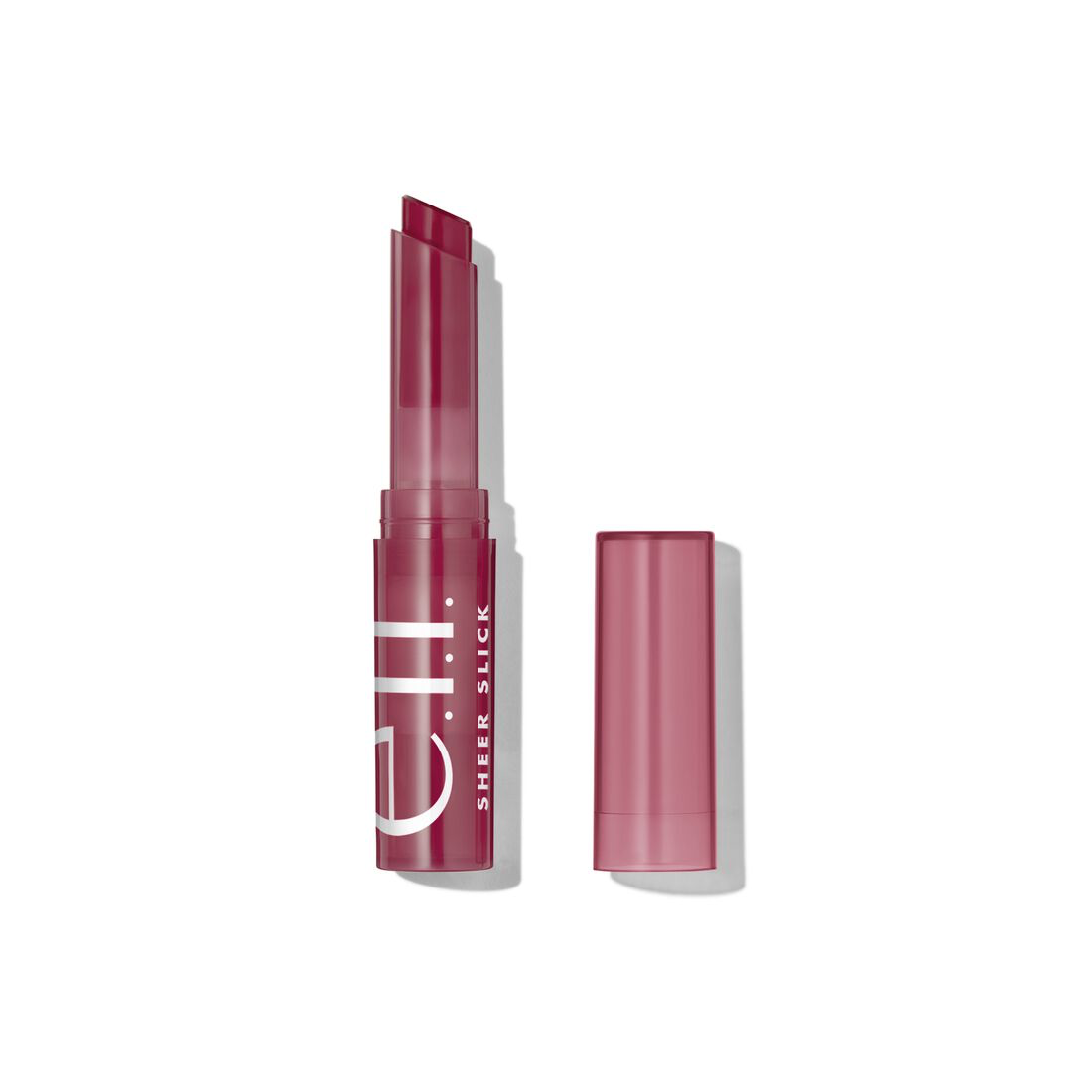 It looks as if Golden Pear is a sheer brown toned coral shade, and Black Cherry is a deep plum. Both shades are really pretty and are good additions to the existing six shades which were mainly pinks and nudes. If you like these two shades, they're available right now…
All images belong to ELF.
*This post contains affiliate links