If you wear makeup, the chance is you'll wear mascara.
Mascara can make a massive difference to your eyes, and is the perfect finishing step within your eye makeup routine.
Mascara can make lashes look longer, but does mascara make your eyelashes longer too?
Keep on reading to find out if that's true, and if you can ditch the eyelash curler just yet…
What Is Mascara?
Mascara is a cosmetic product designed to darken, thicken, lengthen and define eyelashes.
It is typically applied with a wand that consists of an open tube containing waxy material and pigment.
The wand has small, soft bristles that are used to apply the mascara directly onto the lashes to give them added volume and definition.
In some cases, mascara may contain substances known as volatiles, that help to keep it from clumping up on the lashes, giving them a more natural look.
Mascara comes in many different shades and formulas depending on what type of finish you would like your eyelashes to have.
Some mascaras are formulated for creating dramatic looks while others are designed for creating softer effects depending on what your needs require.
Mascaras also come in waterproof formulas, so they will stay put all day long without smudging or fading away throughout the day's activities.
There are special formulas available specifically designed for sensitive eyes that can reduce irritation and redness frequently caused by other mascaras.
Although mascara was originally made from tar-based materials such as coal or petroleum jelly.
Most brands today contain similar ingredients but use safer alternative formulations that include plant extracts and waxes such as carnauba wax or beeswax along with mineral pigments for coloration purposes.
These components provide extreme durability without causing harm to your eyes or skin when applied properly according to given instructions.
What are the different types of mascara?
Mascara is one of the most important products for making your eyes look vibrant and beautiful.
It comes in a variety of formulas, so depending on what you're looking to achieve with your lashes, there's sure to be something out there perfect for you, to give you the perfect curl.
The most common kinds are lengthening mascara, tubing mascara, volumizing mascara, and waterproof mascara.
Lengthening mascaras use a combination of waxes and fibers to make your lashes look longer.
While tubing mascaras use tiny tubes that coat each lash and won't budge until they're removed with warm water.
Volumizing mascaras contain a thicker formula specifically designed to give you thick lashes instantly.
Lastly, waterproof mascaras provide extra hold by resisting water, sweat, tears or humidity—perfect for activities like swimming or yoga.
When shopping for the right kind of mascara formula for your needs, remember that many come with various benefits.
Such as conditioning ingredients like glycerin or pro-vitamins B5 which help nourish lashes from root to tip.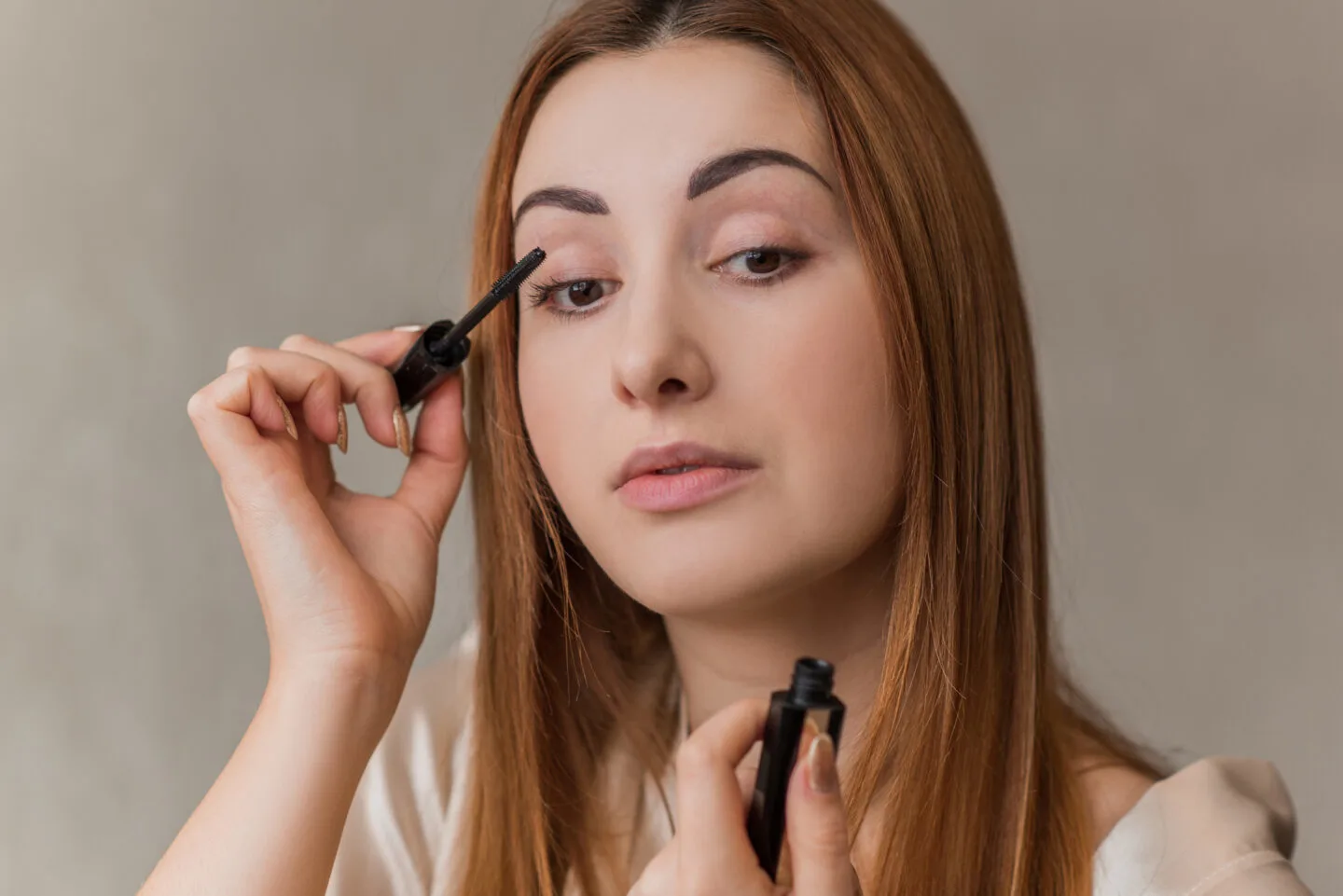 What ingredients are typically found in mascaras?
Mascara typically contains a combination of waxes, oils, and pigments.
Waxes are used to give mascaras texture and hold their shape. Oils help keep the mascara from drying out and provide slip for easy application.
Pigments give mascara its color and opacity. Common ingredients found in mascaras include beeswax, carnauba wax, nylon-12, copernicia cerifera (carnauba) wax, stearic acid, kaolin clay, isostearic acid, cetyl alcohol, lanolin oil/lanolin alcohols/hydrogenated lanolin, triethanolamine and iron oxides, which can all be removed with makeup remover.
Do all mascaras work the same?
No, not all mascaras work the same. Different formulas and consistencies in mascaras will help you achieve different looks for your natural lashes.
Some mascaras are designed to extend your lashes, giving a more dramatic effect by making the lashes longer and eyelashes look thicker too.
Other formulas are made with fibers which cling to the lashes, creating a voluminous look that gives you fullness but might not give you any extra length.
Then there's also lengthening mascaras that create added length without making them appear too clumpy or heavy-looking.
And then, of course, there are waterproof mascaras which keep your lashes looking good all day long without smudging or fading away with sweat or humidity.
The trick is to find out what kind of mascara works best for your particular needs and desired look – depending on whether it's lengthening, thickening, defining or all three combined.
The ingredients used in each type of mascara vary considerably, so do some research before buying and try out several brands to get the desired effect you're looking for from your mascara application.
Does mascara dry out if unopened?
Mascara can dry out if it is left unopened for too long.
This is because the pigments in the mascara will begin to separate from the other ingredients, causing the mascara to thicken and clump.
If you have an unopened mascara that has dried out, you can try adding a few drops of saline solution or distilled water to the mascara.
This will help to re-wet the dried out pigments and make the mascara easier to apply to your real lashes.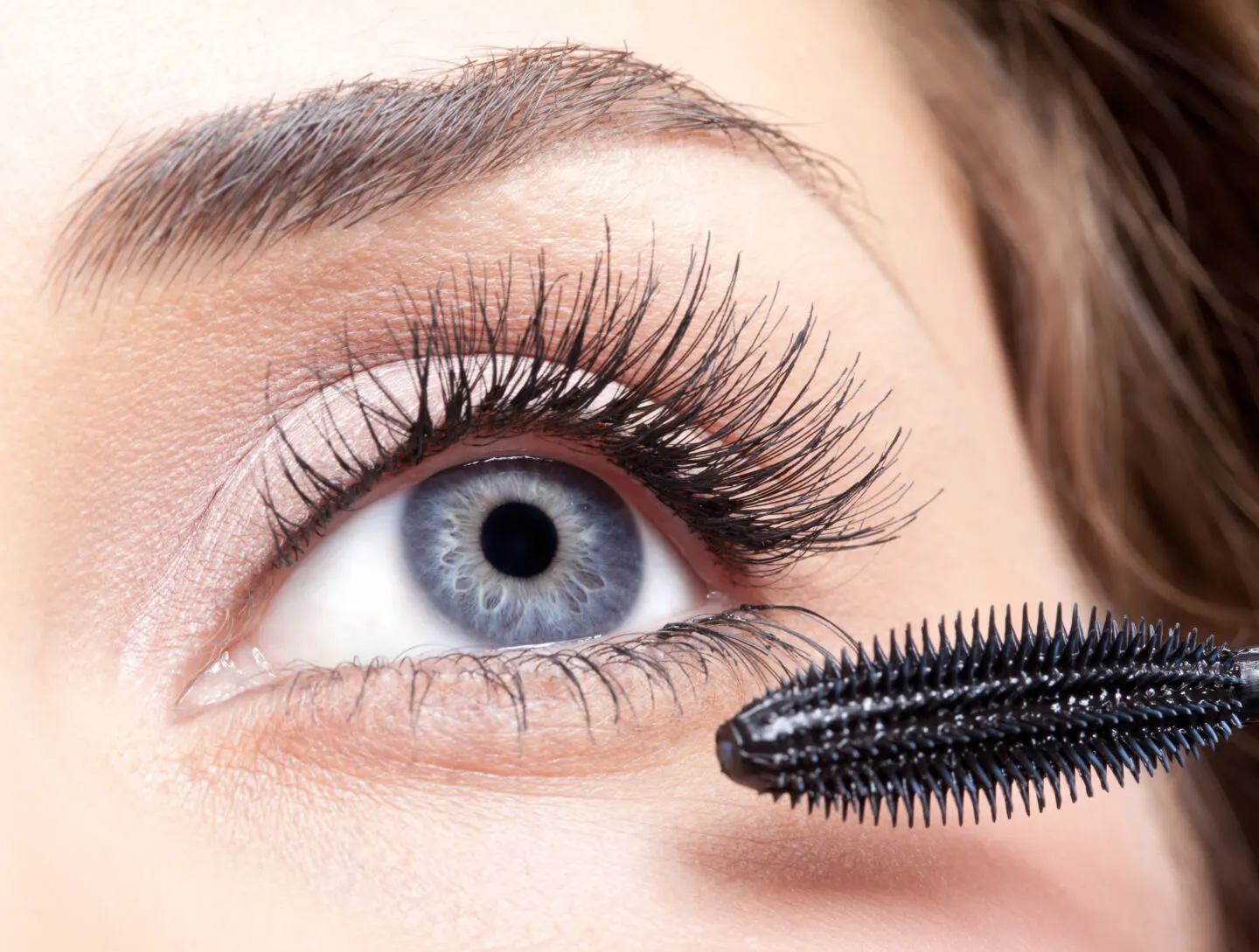 How long does mascara keep unopened?
If your mascara is unopened, you can expect the formula to be okay for twelve months.
However, if the mascara is a natural formula, it is likely to spoil a little sooner.
Most opened mascaras have a shelf life of about three months. After that, they can start to dry out and become clumpy.
However, if you take good care of your mascara, it can last for six months or even longer.
To extend the life of your mascara, be sure to close the lid tightly after each use.
You should also avoid pumping the wand, as this can introduce air into the mascara and cause it to dry out.
If you notice that your mascara is starting to harden, you can add a few drops of saline solution to moisten it. With proper care, your mascara will last as long as you need it.
Can you make your own mascara?
Yes, you can make your own mascara! All you need is some aloe vera gel, activated charcoal, and an empty mascara tube.
To make your own mascara, simply mix the aloe vera gel and activated charcoal until you have a smooth paste.
Then, transfer the paste into the empty mascara tube and screw on the lid.
Your homemade mascara will last for up to three months, and can be used just like any other mascara.
Does mascara make your eyelashes longer?
Mascara does not actually make your eyelashes longer, but it can help your lashes appear fuller and thicker.
It's important to note that mascara makes your eyelashes look longer, in the sense of making them appear so.
The product does not contain any ingredients that are known to actually lengthen or grow the length of your natural lashes.
When applied, mascara adds volume and gives each lash more definition by coating them with product.
This makes them be seen more easily from greater distances, leading the eye to think they are longer than they really are.
Some mascaras come with light reflective particles that give the same optical illusion—making you look like you have naturally long lashes, even if they're not real.
That being said, it is possible for regular use of mascara to condition and strengthen existing natural eyelashes over time (as products used every day tend to do).
In this way, healthy habits such as switching out old mascaras after a few months and regularly cleansing off residual product from the night before can help support lash health.
Allowing retained growth hormones to work their best magic on what's already there, to give you fuller lashes, and the illusion of longer lashes.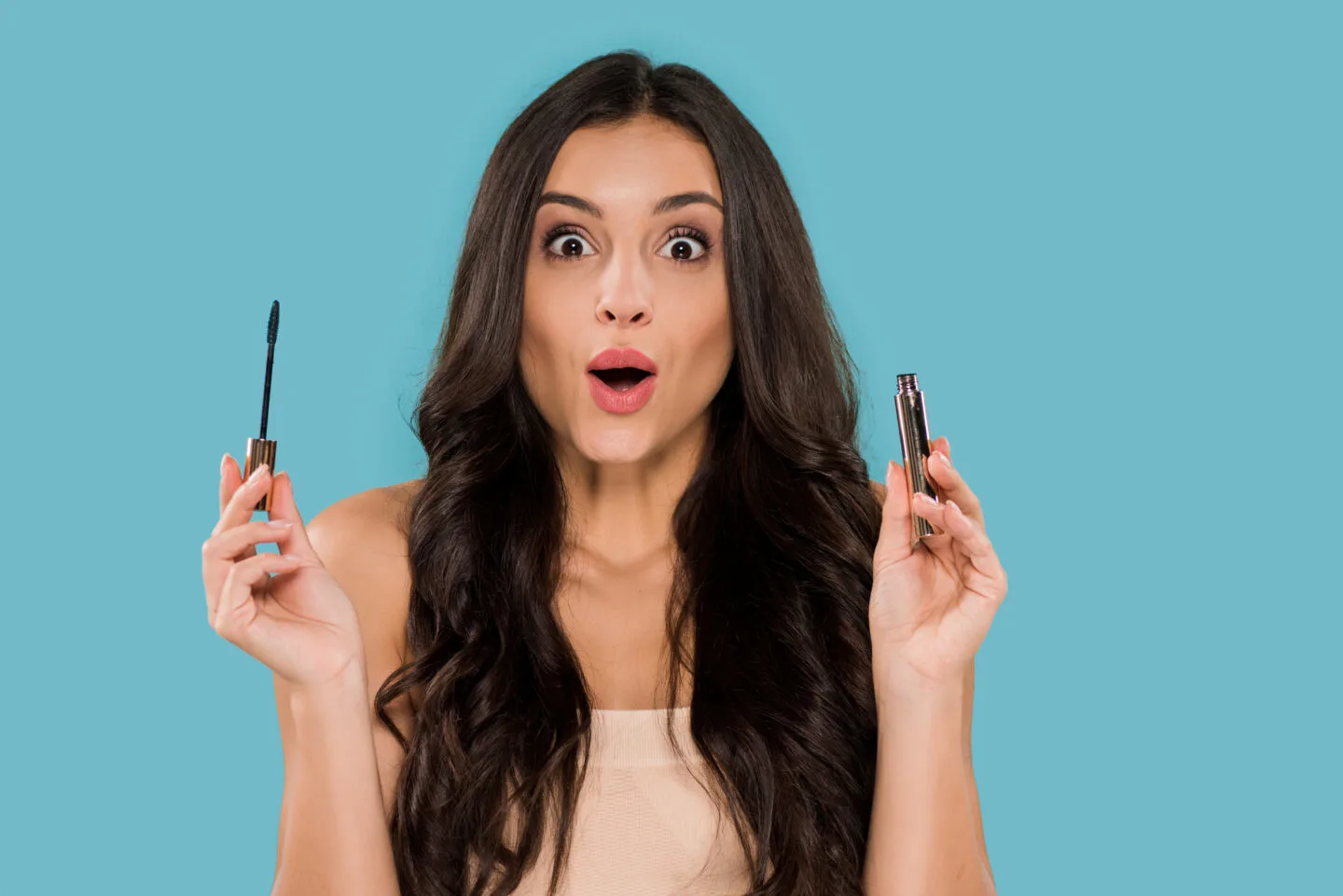 Why doesn't mascara make your eyelashes grow?
Mascara is a great tool to use when it comes to completing your makeup look, as it helps enhance and define your eyelashes.
However, mascara unfortunately does nothing to help the growth of your lashes.
Many people falsely believe that using mascara frequently can produce longer, luscious lashes, but this is far from true – they just appear longer, and doesn't make lashes grow.
The truth is, if you want longer lashes, then you must look at lash growth serums that contain mascara ingredients meant to promote lash growth such as peptides and B-vitamins.
These ingredients help create an optimal environment for hair follicles on the skin around your eyes where eyelashes grow, encouraging new lash growth and helping them become stronger.
So, they resist breakage better for you to achieve those long beautiful lashes you are after.
Without these growth stimulating ingredients, even with frequent use of mascara.
You will not be able to achieve any significant increase in length or fullness in terms of eyelash volume because it simply does not have what it takes in order for this kind of result to happen.
While makeup artists may tell us stories about how their secret formulas give them longer lashes, the reality is there's no substitute for proper usage of actual lash growth enhancing serums.
Eyelash growth serums should be used regularly over a few weeks period if one wants truly luscious, longer looking lashes that don't require any falsifying products like mascara or false eyelashes.
Does mascara make your eyelashes fall out?
While it's easy to believe that constantly wearing mascara could cause your eyelashes to fall out, the truth is that there is no scientific evidence to support this claim.
In fact, most experts agree that mascara is not likely to cause any significant damage to your lashes.
However, it is possible that if you are particularly rough when applying mascara or if you use an old or expired product, you could experience some lash loss.
People who have sensitive eyes or skin may be more susceptible to irritation from mascara, which could lead to temporary lash shedding.
So, while you don't need to worry about your lashes falling out if you wear mascara occasionally.
It's probably a good idea to take a break from time to time and give your lashes a chance to recover.
What is the best lengthening mascara?
The best lengthening mascara is a matter of personal preference, depending on what you are looking for. However, there are several products that come highly recommended.
One such product is L'Oreal Voluminous Million Lashes Mascara, which provides up to seven times more volume and length than bare lashes while providing a bold yet clump-free look.
This formula contains Panthenol Pro-Vitamin B5, which helps to condition and protect lashes.
It's also water-resistant, making it perfect for a night out or special occasion where you need your makeup to stay in place throughout the day.
Another great option is Maybelline Lash Sensational Washable Mascara, which has been proven to give 10x more fullness after just one swipe of the brush.
The unique curved shaped wand of this product allows for easy application and helps get into all those hard-to-reach areas around the eyes.
It's also enriched with Olive esters, which help keep your lashes feeling soft and smooth.
Finally, Too Faced Better Than Sex Mascara is another well-known brand that has gained popularity over recent years as well as receiving rave reviews from professional makeup artists who call it life changing.
Its hourglass shaped wand allows for maximum definition, so you can separate each lash without any clumping or flaking occurring throughout the duration of wear.
What is the best volumizing mascara?
The best volumizing mascaras promise to make your lashes appear much longer and fuller than they are.
They typically contain a few key ingredients that provide you with the desired effects of stunning, eye-catching volume.
When searching for the perfect mascara, choose one that contains natural waxes, clays, and oils that help keep your beautiful eyelashes healthy while providing incredible volume.
One of my favorite volumizing mascaras is L'Oreal Lash Paradise Mascara.
This mascara promises to give volume without clumping or smudging, and it definitely delivers.
Its formula includes both olive oil esters and argan oil, which coat each lash for maximum volume as well as nourishing them with essential vitamins and nutrients.
Another great thing about this product is its curved wand brush which helps define, separate and lift every lash from root-to-tip without leaving behind any sticky residue – perfect for achieving dramatic results in minutes.
Another top pick for volumizing mascaras is Maybelline's Great Lash Big Mascara.
The unique combination of beeswax, carnauba wax, rice bran wax, glycerin and panthenol coats lashes with a light film that creates an immediate boost in length and definition while softening them at the same time.
Leaving them looking healthy even after multiple applications throughout the day.
The applicator brush is shaped like an hourglass, which enables it to reach every tiny corner of your eyes – giving you ultimate lash perfection.
Lastly, CoverGirl Total Tease Waterproof Mascara should also be included on your must-have list if you're looking for a long lasting voluminous look that won't smudge or flake off throughout the day.
This mascara blends together five different types of waxes to create a buildable formula with plenty of length and definition.
Plus its special bristles combs through each lash from root to tip, ensuring an even coverage every time.
What is the best tubing mascara?
The best tubing mascara is one that adds length, volume, and definition to the lashes while providing long-lasting wear.
From my experience, the very best tubing mascaras are those that create a water-resistant film around each lash, which makes them appear longer and more voluminous over time.
Two of my favorite brands for high-quality formulas are Tarte and Thrive Causemetics.
Tarte's Tartelette Tubing Mascara is a great option if you're looking for superior lasting power without smudging or flaking throughout the day.
It coats every lash with a glossy black formula made from carbon black pigments that help to lengthen and thicken them for maximum impact.
Plus, it also contains nourishing ingredients to help condition your lashes over time – making this mascara one of the most long-lasting on the market.
Thrive Causemetics' Liquid Lash Extensions Mascara is another popular choice among makeup lovers seeking all-day staying power with just one application.
This unique formula uses polymers to coat each individual lash with a water-resistant film that won't move until you remove it – no matter how many activities you have planned in between.
It also contains natural conditioning agents like emollients as well as rich carbon black pigment that helps lashes appear noticeably longer right away.
When wearing this mascara on nights out (or during stressful days!) I can be sure my bold look will last throughout any situation without needing multiple touch ups or reapplications.
Summary
Mascara is a makeup staple that can help to give your eyes a dramatic look. However, it's important to be aware of the potential risks associated with this cosmetic product.
Old or expired mascara can cause irritation and watery eyes, and some people may be allergic to the ingredients in mascara.
Additionally, mascara can take up to three minutes to dry, so it's important to be patient when applying it.
Finally, mascara can sometimes flake or run, and while it's unlikely to cause your eyelashes to fall out, it's a good idea to take a break occasionally to give your lashes a chance to recover.
*This post contains affiliate links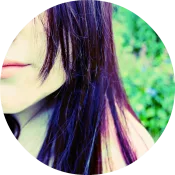 Hi, my name is Gemma, and I'm the owner of MakeupMuddle.com. I'm a true beauty obsessive, and love writing about anything to do with beauty – I have been a beauty writer since 2012.
As well as owning Makeup Muddle, I also own GemmaEtc.com, and love sharing my thoughts and feelings about the greatest (and not so great) beauty products!