I love ColourPop as a brand, and get excited about almost everything they launch, but I'd never tried the ColourPop Create Your Own Palette feature before.
So, when they were running a site wide discount promo a few weeks back, I decided to make my own palette, and I couldn't be happier about it.
ColourPop eyeshadows are my favourite product they do, and I've already reviewed four of their individual shadows back in early 2019 on my other blog (right here), so I knew I loved the solo shadow formula enough to do a ColourPop Create Your Own Palette.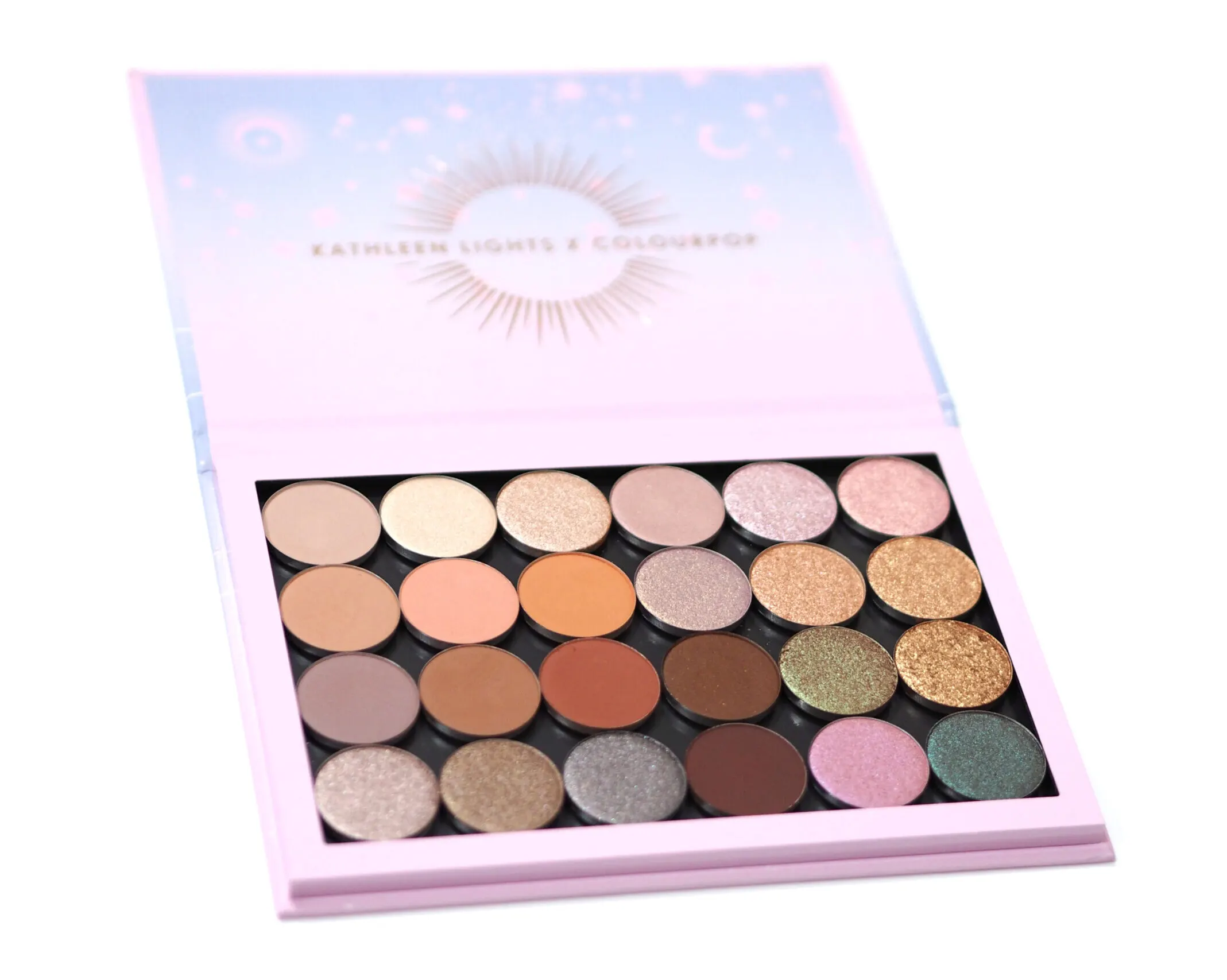 Everyone talks about the ColourPop eyeshadow palettes, but never their solo shadows and I don't know why, as they're so affordable and are amazing quality.
They have a massive range of Pressed Powder Shadows, which are broken down into finishes including matte, metallic, duochrome and pressed glitters, and they're just $4.50 for a pressed powder shadow, or $5 for a pressed glitter shade.
They did use to be $4, but prices go up over time, so it's understandable, and it's not a massive increase over three years. Compared to the likes of MAC or Urban Decay eyeshadows, they're considerably more affordable, with an impressive shade range to choose from.
How does the ColourPop Create Your Own Palette work?
ColourPop has two different palettes to choose from; Small Palette and Large Palette. The Small Palette is $24, and you get to choose 12 from their massive shade range, and the Large Palette is $45, and you get to choose 24 shades.
There's an interactive tool where the shades will pop into your virtual palette whenever you click one, so you can see how the shades complement each other, and it's super easy to remove a shade, and swap it for another.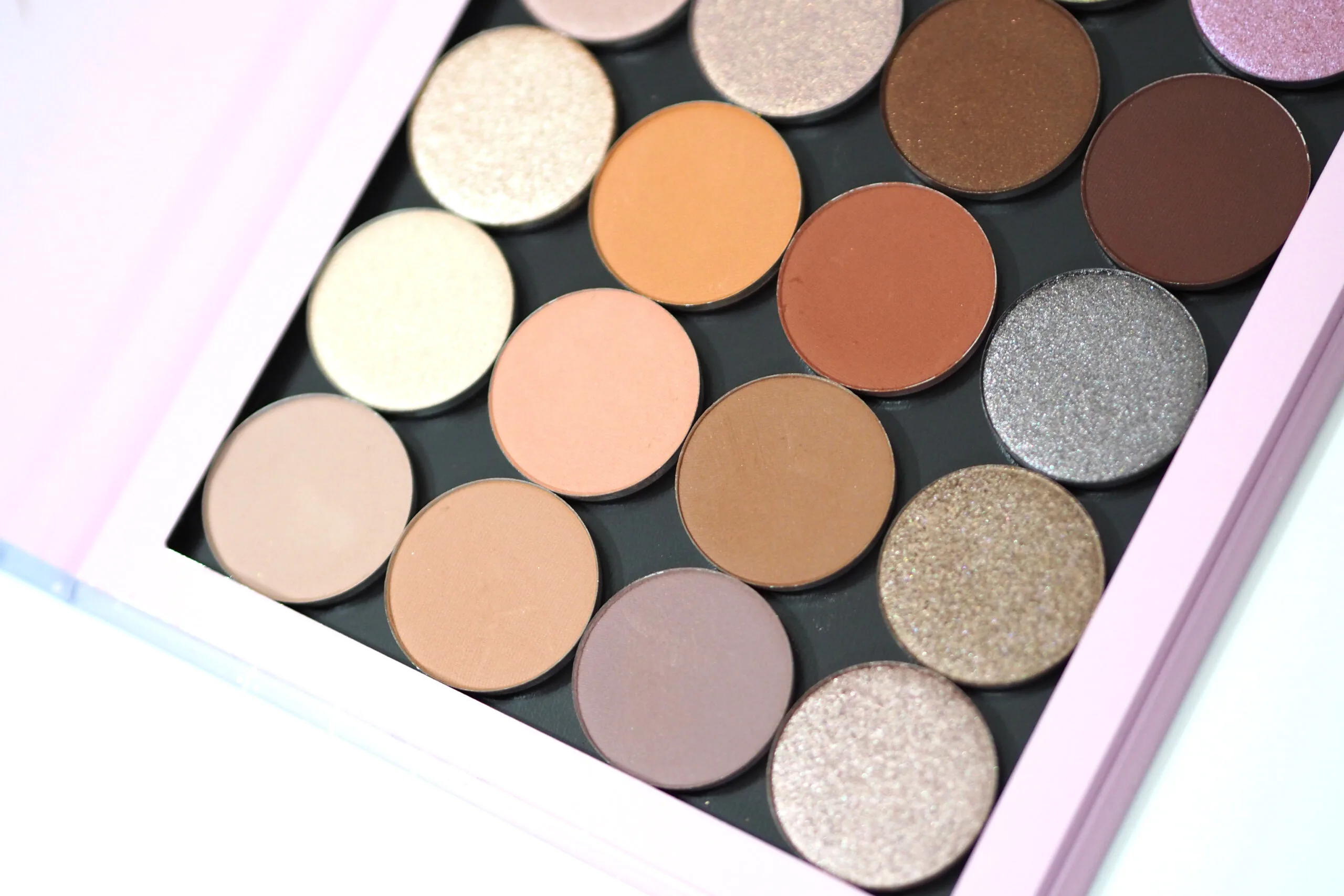 I love that ColourPop have the shades split into different finishes, so you can opt for your favourite kind of finish, and I adore the ColourPop metallic, duochrome and shimmer shades.
So I did try to pick mostly those finishes, with a handful of mattes to make my ColourPop Create Your Own Palette more cohesive.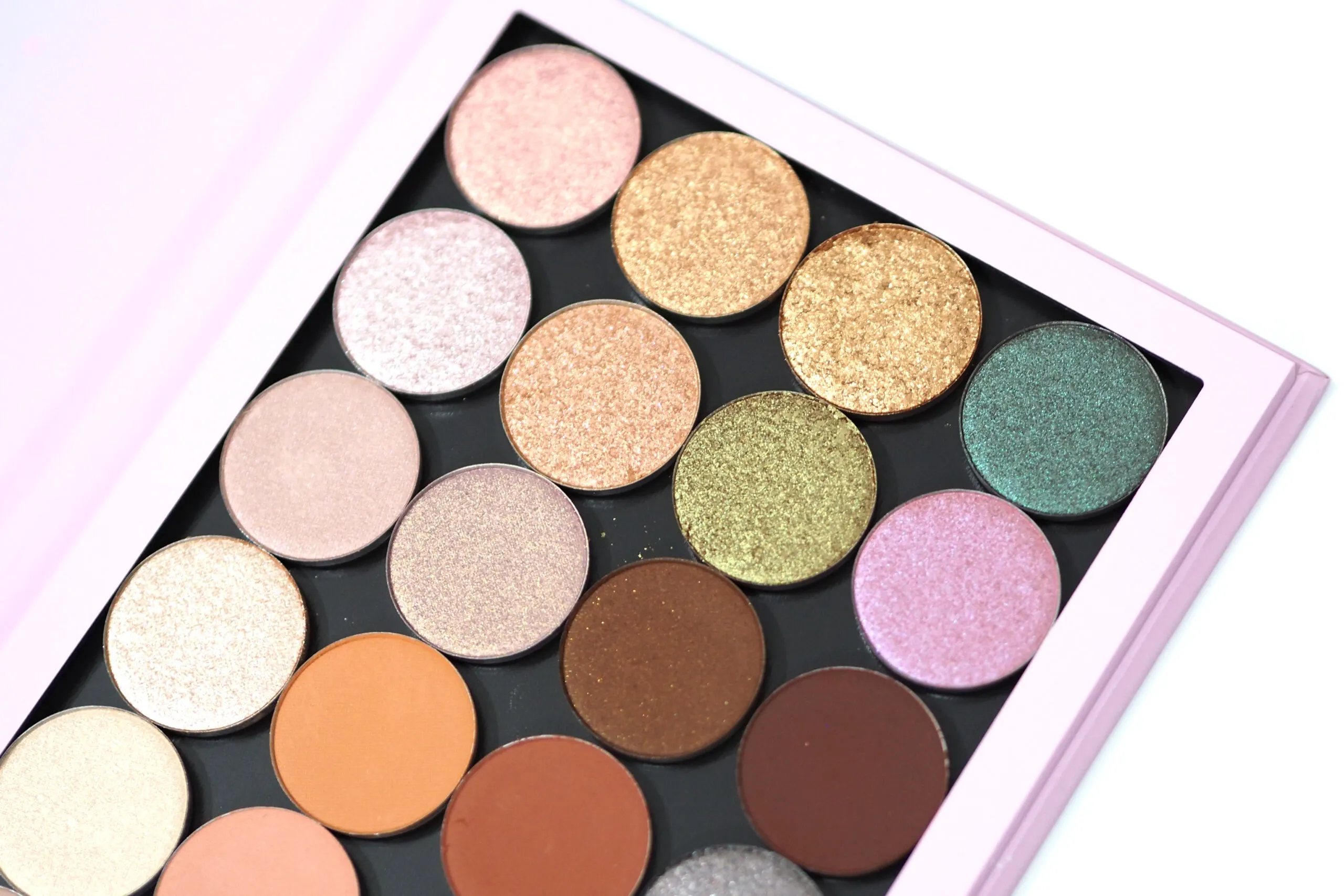 Once you've chosen all 12 or 24 shades (depending on the size of palette you want), you'll then get to choose a free empty magnetic palette. The palette designs do change depending on what's in stock.
When I placed my ColourPop Create Your Own Palette order, I could choose a brightly coloured floral palette, or a lilac and rose gold celestial palette (which was designed by Kathleen Lights), and I opted for the Kathleen Lights palette as it looked so pretty.
Whilst the best value is a ColourPop Create Your Own Palette, you can purchase all of the shades individually too, and make your own palette. I must also say, they frequently have a lot of shades out of stock as they're so popular, so I'd recommend keep checking back to see when your favourites are available.
Let's take a look at the shades I chose…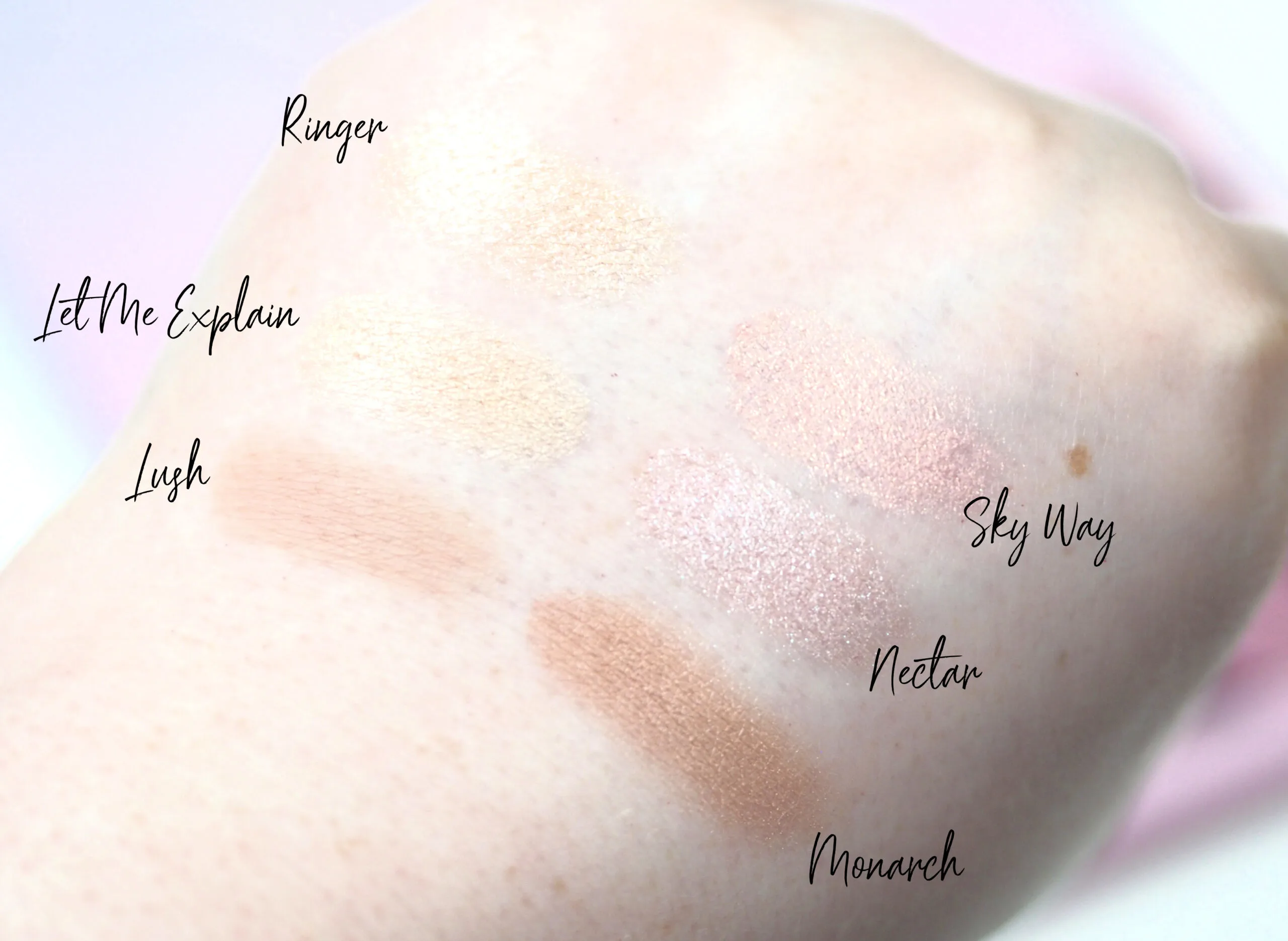 Lush – pinky ivory
Let Me Explain – we have a valid reason for this metallic ivory
Ringer – pick up the phone in this metallic champagne, baby
Monarch – metallic cool toned pink with a silvery sheen
Nectar – metallic icy pale lavender
Sky Way – pale bubblegum pink with a golden sheen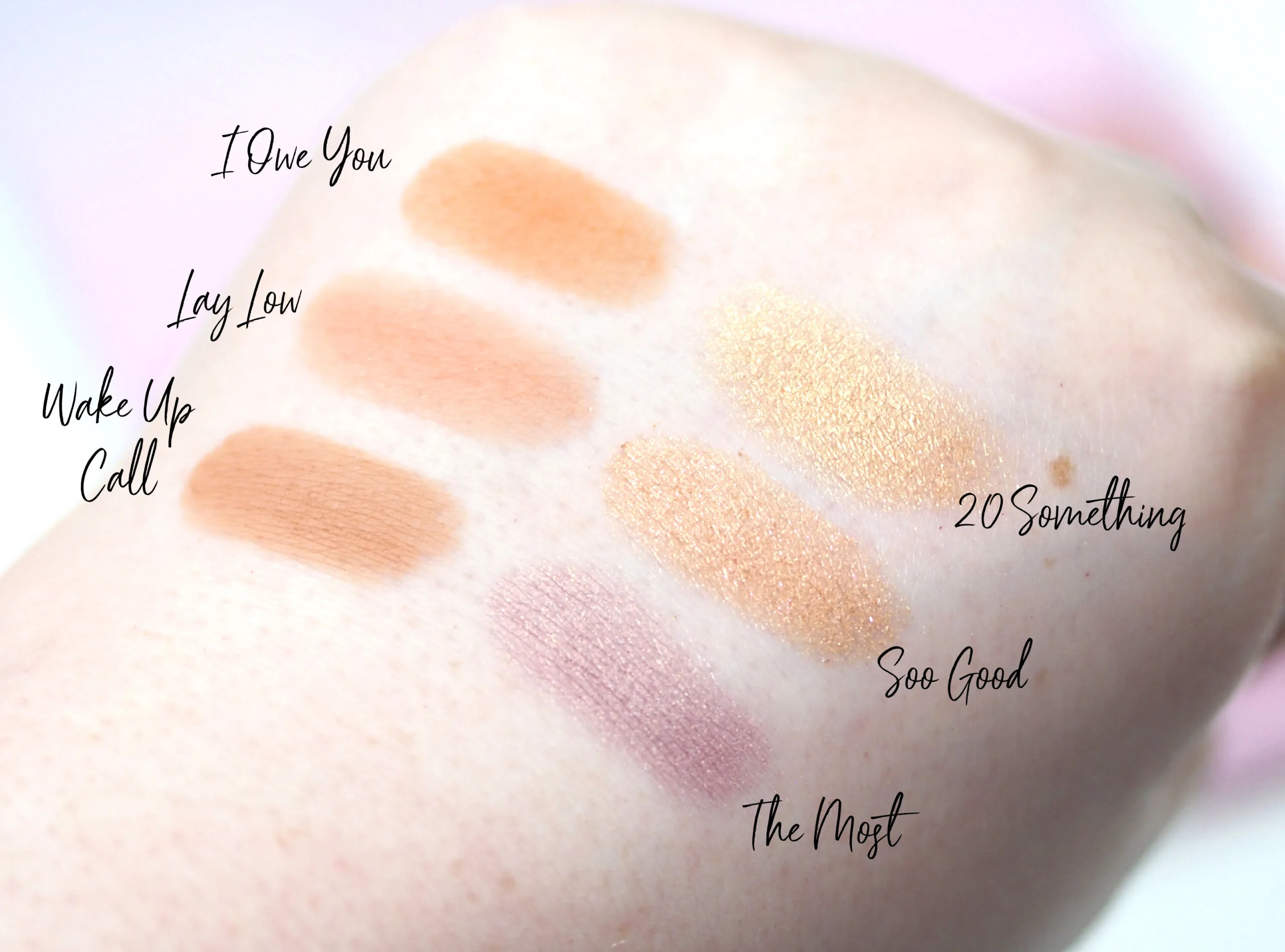 Wake Up Call – this matte warm sand will bring you back to reality
Lay Low – so just chill with this matte soft coral, till the next episode
I Owe You – matte mid- tone orange
The Most – metallic pale lavender with a gold flip
Soo Good – metallic midtone peachy gold with a pinky gold flip
20 Something – you'll be stuck on this metallic peachy gold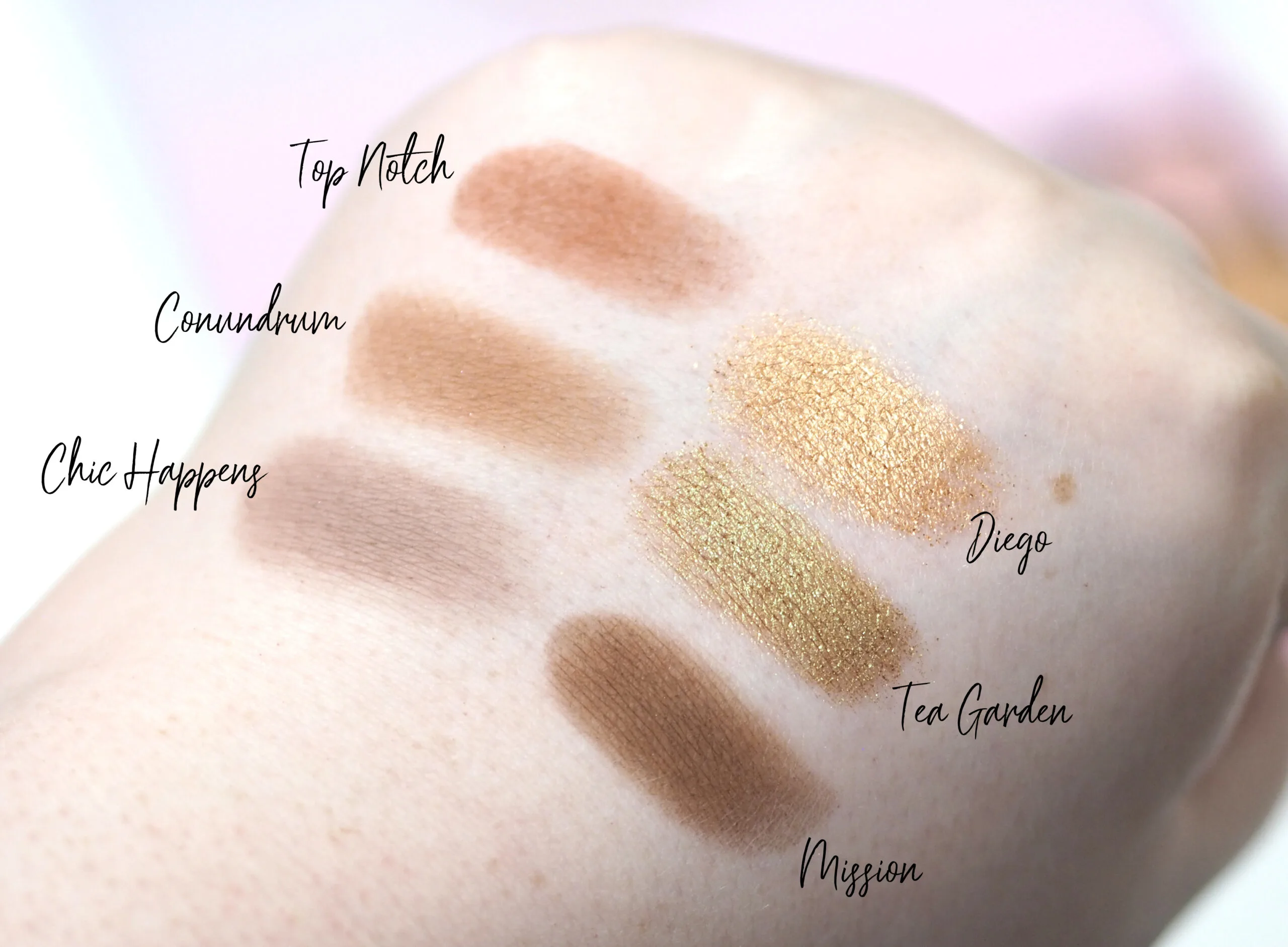 Chic Happens – matte cool mauve
Conundrum – riddle me this …matte warm brown?
Top Notch – this matte terracotta brown is the best of the best
Mission – deep brown with gold flecks
Tea Garden – come, take a seat, and sip on this duochrome red with a green gold flip
Diego – warm mid tone gold
Snake Eyes – caution: this pale pink taupe could be deadly
Da Coco – icy bronze with violet pinpoints
Goody Two Shoes – Cross your T's, dot your I's, and mind your P's and Q's in this metallic gunmetal
Feathered – this matte rich chocolate brown will make you shake ya tail feather!
Earthshine – you'll be able to see this metallic pinky lavender with a blue duochrome flip from outer space.
Wishful Winking – I wish I may, I wish I might wear this metallic teal with an eggplant duochrome flip tonight!
Can I just say, the descriptions of the shades within my ColourPop Create Your Own Palette are all written by ColourPop and not me. I, much prefer their small shade descriptions than their rhymes and riddles as I'd rather just know what the colour looks like, but I really hope my swatches were helpful.
I absolutely love 23 of the 24 shades within my ColourPop Create Your Own Palette. The only disappointment was Feathered which feels as if it has no binder within the shadow as it's just disintegrated in the pan, but the other shades are all amazing, impressively pigmented, smooth and effortless to apply.
When purchasing the 24 shades as part of the ColourPop Create Your Own Palette, it works out at just $1.88 per shade, which is crazy considering how beautiful the shadows are. I cannot rave enough about their duochrome and metallic shades in particular.
I really wish they'd launch more duochrome or multichrome products as they always do such an amazing job, I think a whole duochrome palette would be so popular for them. I love my palette so much, and I can't wait to add more of their solo shadows to my collection very soon.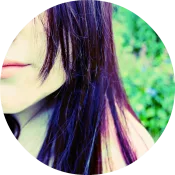 Hi, my name is Gemma, and I'm the owner of MakeupMuddle.com. I'm a true beauty obsessive, and love writing about anything to do with beauty – I have been a beauty writer since 2012.
As well as owning Makeup Muddle, I also own GemmaEtc.com, and love sharing my thoughts and feelings about the greatest (and not so great) beauty products!