I am obsessed with multichromes right now, and I saw a video on TikTok of the Charmacy Milano Insane Shade Shifter Eyeshadows, and I was captivated by how many colour shifts they all had, so I had to try them for myself.
I'd never heard of Charmacy Milano before, but they have an official Charmacy AliExpress store with 99.3% positive feedback, and the reviews all looked very positive, so I ordered a couple of the Charmacy Milano Insane Shade Shifter Eyeshadows to try out.
Charmacy Milano Insane Shade Shifter Eyeshadows
The Charmacy Milano Insane Shade Shifter Eyeshadows are $15.54 each, which I know is expensive, especially for a single shadow from AliExpress.
However, they're multichrome eyeshadows, and multichrome pigments are notorious for being extremely expensive. So all brands offering multichromes do have to have a high price tag, but there's always coupons and discounts to be had on AliExpress.
It took my order of the Charmacy Milano Insane Shade Shifter Eyeshadows four weeks to get to the UK, which is kinda long, but they did arrive very well packaged within huge bubble wrap layers, and they arrived intact.
The Charmacy Milano Insane Shade Shifter Eyeshadows are available in six different shades, and I chose two shades to start with to see what the formula was like, and I was so blown away by the formula, and the colour shifts, I ordered the other four immediately after trying these two. I was genuinely that impressed, and you wait until you see the swatches.
Each of the shadows comes in a round compact, similar to the compacts on the MAC Eyeshadow singles, except these compacts have a metallic bronze finish to them.
They look very sleek, and the pans are so pretty inside the compacts. The pans have a raised flower pattern to them, and even with use, the flower pattern hasn't instantly disappeared.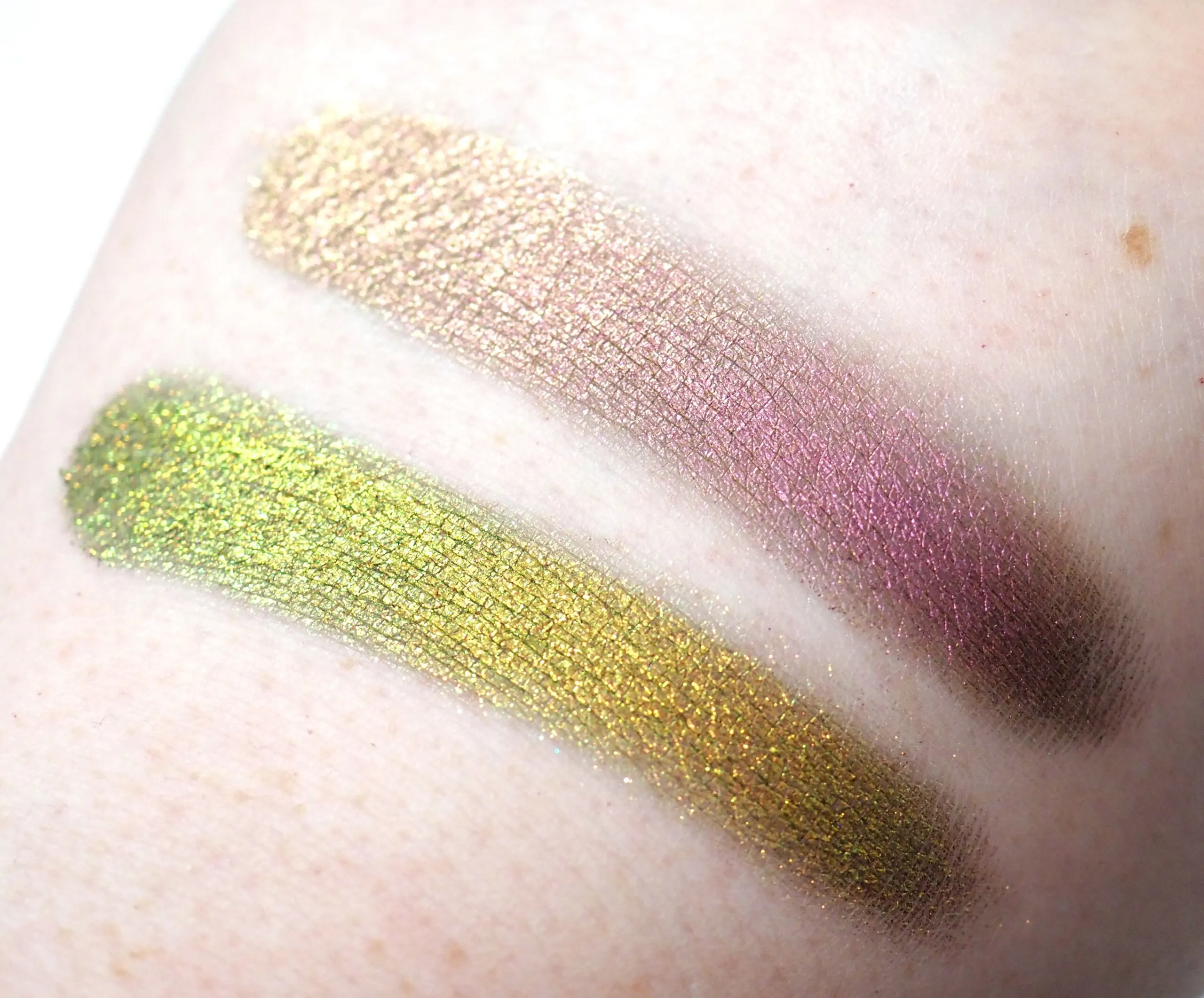 As a blogger, I can tell you that multichrome anything is extremely hard to photograph, especially to capture the different colour shifts. I didn't use any special lighting for these photos.
Sometimes you have to use a light in two different directions, but these shadows are so multidimensional the shifts are noticeable in all lights, and you can see the shifts when they're on the lids too.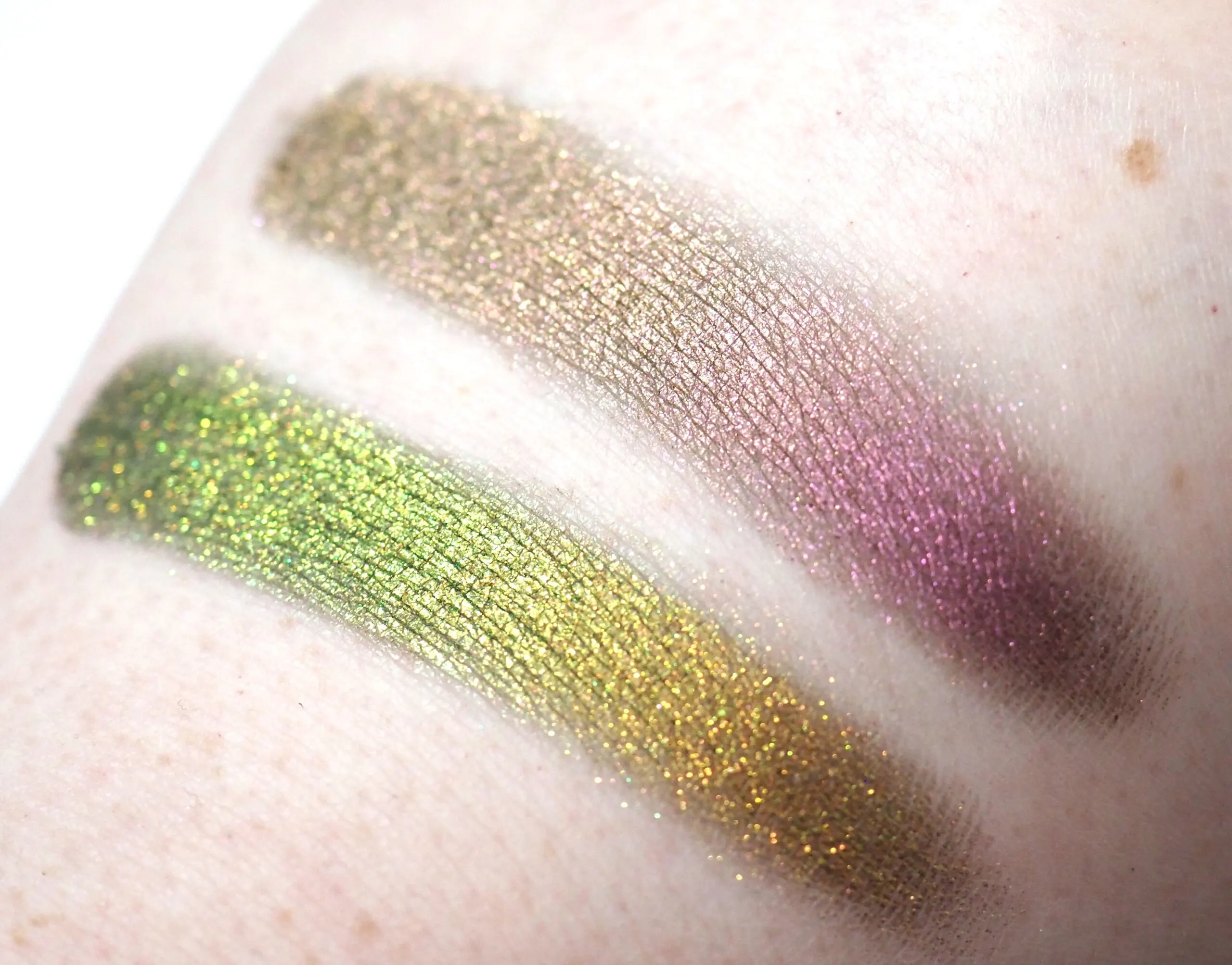 They're mesmerising, and they're even more impressive than Pat McGrath multichromes and that's something coming from a Pat McGrath eyeshadow superfan. They're very pigmented, exceptionally smooth, and they don't fade at all on the eyes, looking as beautiful at the end of the day as they do when first applied.
These two shades are 505 Ryukyu Golden Green and 503 Rhododendron, and there aren't enough words to describe how beautiful they both are. The 505 shade is an olive green with a gold, and then copper shifts, and it's the prettiest multichrome green I've ever seen.
The 503 purple shade shifts to brown and green, and it's such a nice twist on a neutral with the purple shift. I can't believe how amazing they are, and let me tell you, the other four shades are just as amazing, and I'll share swatches of those very soon.
BUY HERE
All images belong to Makeup Muddle.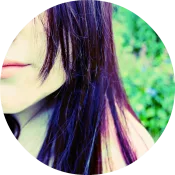 Hi, my name is Gemma, and I'm the owner of MakeupMuddle.com. I'm a true beauty obsessive, and love writing about anything to do with beauty – I have been a beauty writer since 2012.
As well as owning Makeup Muddle, I also own GemmaEtc.com, and love sharing my thoughts and feelings about the greatest (and not so great) beauty products!