Cetaphil Moisturizing Cream and Cetaphil Moisturizing Lotion are both popular products for keeping the skin hydrated.
But which one is the best? I'm going to compare the two products, with a Cetaphil Moisturizing Cream Vs Lotion, and help you decide which one is right for you, depending on your skincare concerns and skin type.
Who Are Cetaphil?
Cetaphil is a world-renowned skincare brand that offers a range of gentle yet effective products specifically designed to help with sensitive, red, dry and oily skin.
Cetaphil has become one of the most popular brands in the skincare industry due to its commitment to using only ingredients that are clinically proven to be mild on even the most delicate of skins.
Cetaphil's high-quality products include cleansers, lotions, moisturizers and sunscreen, all designed for both adults and children.
The company was created by dermatologists who wanted to make a difference when it comes to safe and gentle skincare options for consumers.
All Cetaphil products are free from harsh irritants like fragrances, dyes or soaps which can cause irritation or breakouts on sensitive skin as well as other conditions including eczema and psoriasis.
Further comforting customers is Cetaphil's commitment to rigorous testing protocols at every stage of product production, which guarantees that each product works effectively while remaining perfectly safe for both adults and children alike.
Cetaphil is also very conscious about sustainability issues, investing heavily in packaging with minimal environmental impact along with using sustainable sources whenever possible such as renewable energy.
Making them an eco-conscious choice for those concerned about their environmental footprint.
The combination of these things makes them one of the top choices among beauty professionals and everyday consumers alike, who appreciate how important it is to work with natural ingredients without sacrificing effectiveness or safety.
What Are The Most Popular Cetaphil Skincare Products?
Cetaphil has been a trusted name in skincare for over 70 years and is one of the most popular skin care brands around.
It offers products to suit any lifestyle or skin type, from cleansers to moisturizers. Consumers can find the perfect product for their personal needs, depending on their individual skin concerns.
Three of Cetaphil's most popular products are the Cetaphil Gentle Cleanser, Cetaphil Moisturizing Cream, and the Cetaphil Redness Relieving Daily Facial Moisturizer SPF 15.
The Cetaphil Gentle Cleanser is a mild soap-free cleanser that effectively breaks down oil, dirt, and makeup without stripping away natural oils or irritating sensitive skin.
This gentle formula also helps maintain skin's natural pH balance while removing impurities. It is fragrance-free and non-comedogenic, so it won't clog pores or leave residue behind on your face like other cleansers can.
Cetaphil Moisturizing Cream is formulated with hydrating ingredients such as glycerin and panthenol to lock in moisture for hours at a time.
This cream soothes dry areas while boosting overall hydration levels throughout the day, leaving you feeling soft and silky smooth all day long.
Plus its non-greasy formulation absorbs quickly into the skin, making it ideal for use during warmer summers months when you don't want anything too heavy on your face that would cause shine or breakouts on your complexion.
Cetaphil Redness Relieving Daily Facial Moisturizer SPF 15 calms sensitive skin immediately upon contact with its unique combination of plant extracts like licorice root extract, oat kernel extract, and feverfew extract which help reduce symptoms of redness in just two weeks while an added broad spectrum sunscreen shields against damaging UVA/UVB rays.
Its lightweight formulation glides onto your face without leaving sticky residue behind, delivering intense hydration for up to 8 hours, keeping your red spots under control all day long.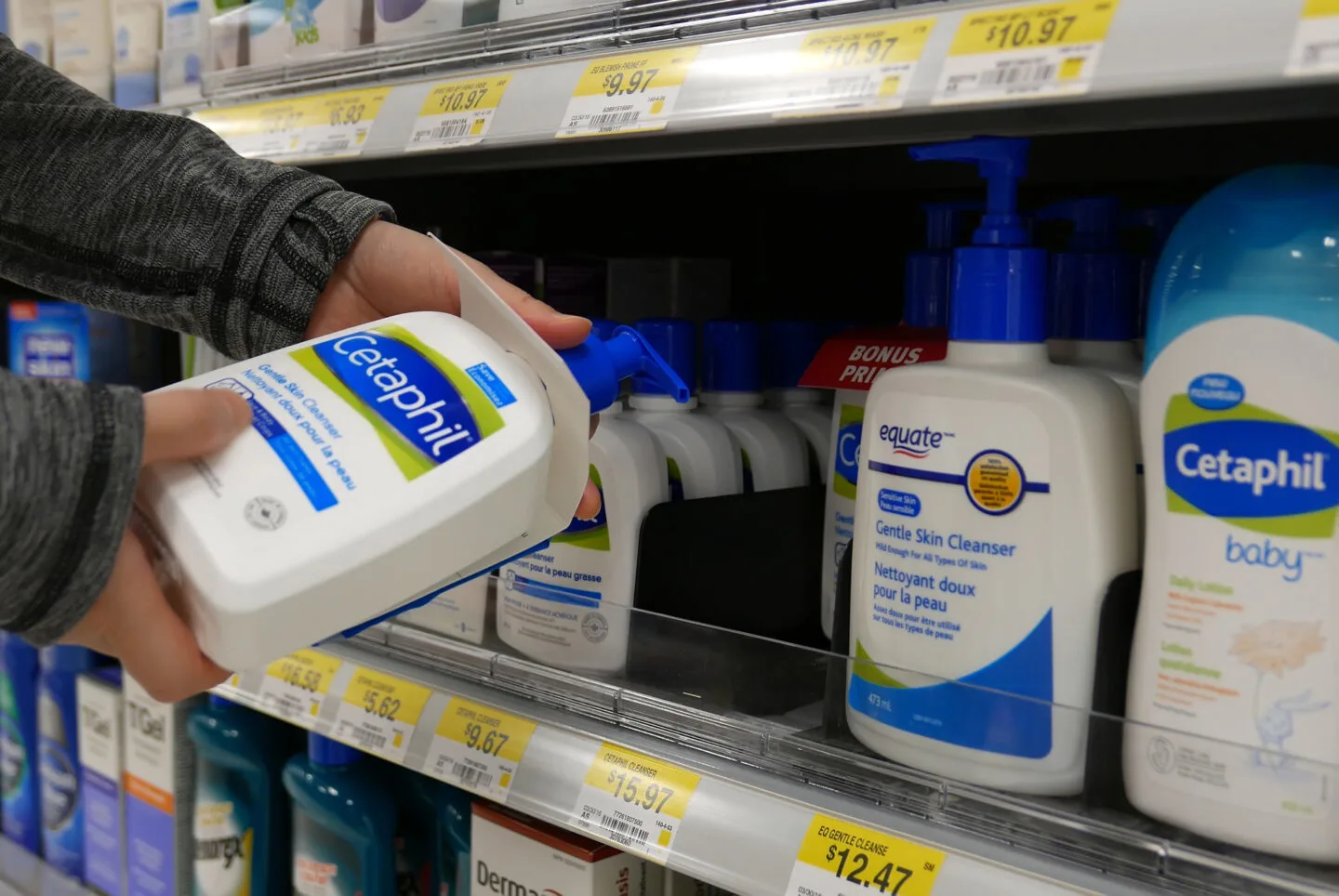 What Is The Cetaphil Moisturizing Cream?
The Cetaphil Moisturizing Cream is a hydrating and restorative cream that has been formulated specifically to deliver visible, long-lasting results.
This moisturizing cream contains a unique combination of emollients and humectants to deeply moisturize the skin while locking in hydration.
The light yet deeply penetrating formula helps your skin remain soft, smooth, and hydrated all day long. It also soothes irritation caused by dryness and recaptures lost moisture from the deeper layers of your skin for a more comfortable feel.
The Cetaphil Moisturizing Cream contains nourishing ingredients such as glycerin, sunflower seed oil, olive oil, shea butter, jojoba esters, plus vitamins A and D which help to protect the surface of the skin against environmental damage while providing nourishing benefits.
Plus, it is non-greasy, so you don't have to worry about feeling weighed down or having any unwanted shine. This cream can be used alone or as part of your daily skincare routine to keep your face looking healthy and glowing all day long.
What Are The Benefits Of The Cetaphil Moisturizing Cream?
Cetaphil Moisturizing Cream is a hydrating and nourishing moisturizer designed to help keep skin hydrated, soft and supple.
This cream is formulated with a patented technology that helps retain moisture within the skin while providing superior protection against environmental pollution.
It has been developed to maintain the natural balance of oils and lipids in the skin, helping to improve its condition over time.
The Cetaphil Moisturizing Cream contains nourishing ingredients that are non-greasy, hypoallergenic, and non-comedogenic, making it suitable for all skin types.
It can be used on even severely dry or sensitive skin without causing irritation or stinging sensations.
The blend of chamomile extract, glycerin and dimethicone make it highly advanced in terms of texture and moisture delivery; this ensures that you get maximum benefits from every single use.
The formula also includes antioxidants like Vitamin E which help protect your skin from UV damage as it hydrates deeply at the same time; this results in plumped up looking skin free from wrinkles, blemishes and signs of aging.
Other beneficial ingredients include Wheat Germ Oil, which helps replenish essential vitamins and nutrients lost due to aging or exposure to harsh conditions such as wind or cold weather; this makes Cetaphil ideal for those who spend a lot of time outdoors or live in cold climates.
Cetaphil Moisturizing Cream Ingredient List
Water, Glycerin, Petrolatum, Dicaprylyl Ether, Dimethicone, Glyceryl Stearate, Cetyl Alcohol, Helianthus Annuus (Sunflower) Seed Oil, Peg-30 Stearate, Panthenol, Niacinamide, Prunus Amygdalus Dulcis (Sweet Almond) Oil, Tocopheryl Acetate, Pantolactone, Dimethiconol, Acrylates/C10-30 Alkyl Acrylate Crosspolymer, Carbomer, Propylene Glycol, Disodium Edta, Benzyl Alcohol, Phenoxyethanol, Sodium Hydroxide, Citric Acid.
What Is The Cetaphil Moisturizing Lotion?
Cetaphil Moisturizing Lotion is a popular moisturizing lotion for dry skin. It has been around for over 30 years and is still one of the most favored face and body moisturizers available.
The Cetaphil formula helps retain moisture while gently soothing sensitive skin. It can be used on all types of skin, oily, combination or dry, and it works without greasiness or heavy oiliness that some other facial treatments can have.
The lightweight texture makes it easy to apply and absorbs quickly in to the skin without leaving behind a heavy residue or feeling clogged or dusty.
The key ingredient in this lotion is sweet almond oil, which is known for its emollient properties that help keep your skin hydrated as well as help protect against environmental stressors such as windburn and extreme cold.
Other top ingredients include hyaluronic acid, which binds water within the upper layers of the epidermal layer, allowing for instant hydration.
Glycerin which soothes inflammation; panthenol (a form of vitamin B5) to help promote healing. Allantoin to soothe irritated skin, Vitamin E that helps fight free radicals, plus more humectants specifically designed to provide prolonged hydration throughout the day, ensuring comfortable softness with results you can feel from first use.
Cetaphil Moisturizing Lotion is intended for daily facial use on all types of skin including those with normal-to-dry, extra-sensitive and even eczema prone skin needs because it doesn't cause irritation while providing intense hydration protection throughout the day.
What Are The Benefits Of The Cetaphil Moisturizing Lotion?
The Cetaphil Moisturizing Lotion is a lotion that is designed to hydrate and protect dry skin.
The lotion contains ingredients that help to lock in moisture, such as glycerin and silicone. Also, the lotion is non-greasy and won't clog pores.
It can be applied all over the body, including the face, hands, and feet.
The Cetaphil Moisturizing Lotion is fragrance-free and hypoallergenic, making it ideal for people with sensitive skin. The lotion comes in a pump bottle, which makes it easy to apply.
It is also available in different sizes, so you can choose the size that best suits your needs.
The Cetaphil Moisturizing Lotion is a good choice for people who suffer from dry skin. It can help to lock in moisture and protect the skin from further damage.
Cetaphil Moisturizing Lotion Ingredient List
Aqua, Glycerin, Hydrogenated Polyisobutene, Cetearyl Alcohol, Persea Gratissima oil (avocado), Acrylates/C10-30 alkyl acrylate cross-polymer, Benzyl Alcohol, Caprylyl Glycol, Ceteareth-20, Citric Acid, Dimethicone, Panthenol, Sodium Anisate, Sodium Levulinate, Stearoxytrimethylsilane, Stearyl alcohol, Tocopheryl Acetate.
What Is the Difference Between Cetaphil Moisturizing Cream and Daily Moisturizing Lotion?
Cetaphil Moisturizing Cream and Lotion are two of the most popular moisturizers on the market, but they differ in more ways than just their texture.
The creams is a thicker, richer texture that is ideal for very dry skin types as it provides intense re-hydration and nourishment.
It also helps retain moisture throughout the day and can be used to target specific problem areas such as dry patches or eczema. Its rich consistency means that a little goes a long way, providing great value for money.
On the other hand, Cetaphil Lotion has a lighter consistency that absorbs quickly into the skin without feeling greasy or heavy.
As well as providing hydration to all skin types, it also contains ingredients like glycerol, which draw water into your skin's outermost layer while locking in existing moisture.
This makes it an ideal choice for daily use if you have normal to combination skin type and need lightweight but effective hydration all day long.
Other notable ingredients include dimethicone which provides a protective barrier against environmental pollutants and cyclemide which soothes irritated or sensitized skins.
Overall, Cetaphil Moisturizing Cream is better suited to those with severely parched complexions, while the lotion will work well for those who need lightweight hydration with minimal fuss – no matter your skin type.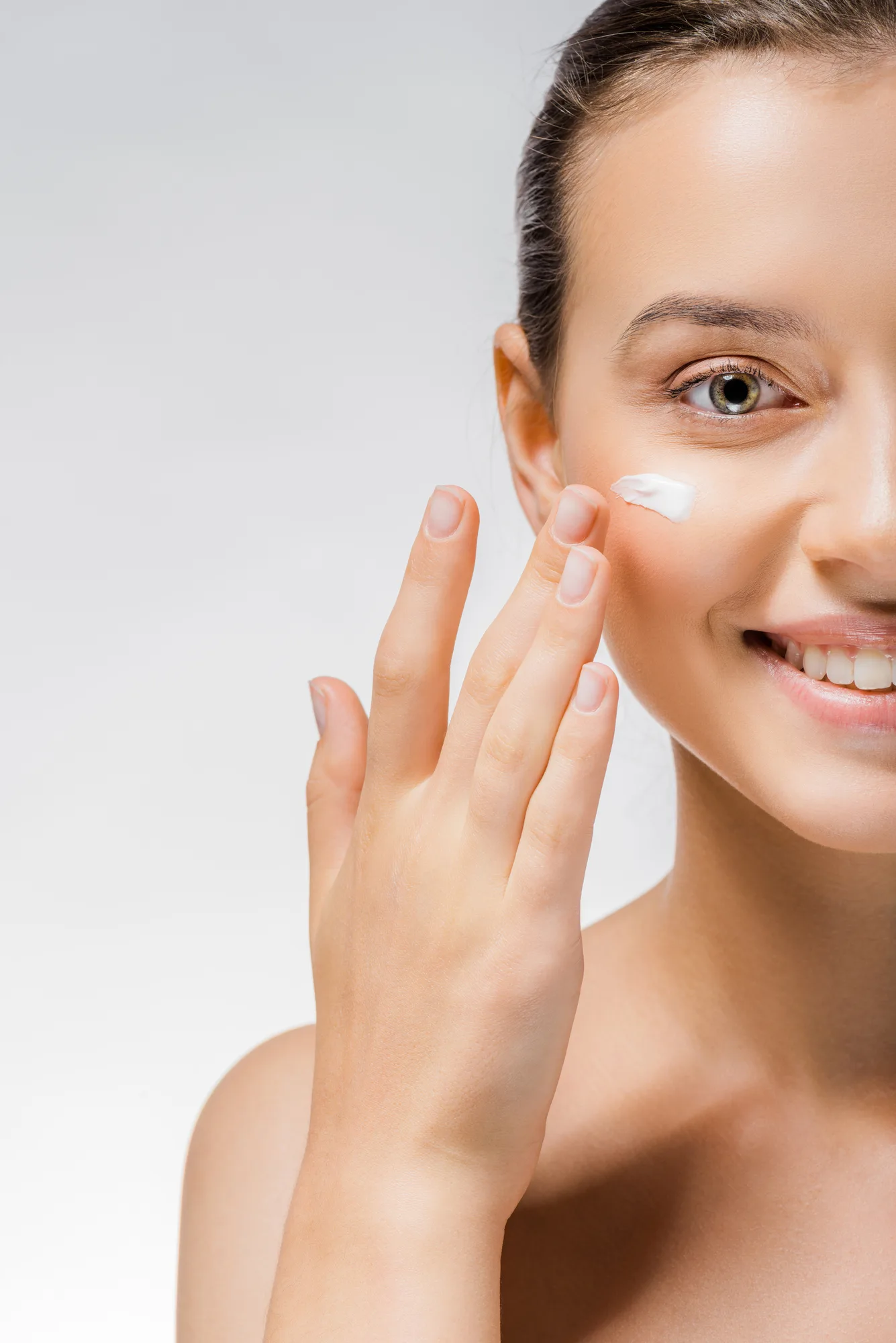 Cetaphil Moisturizing Cream Vs Lotion – Which Cetaphil Cream Is Best?
When it comes to deciding between Cetaphil Moisturizing Cream and Lotion, it really depends on your skin type and needs. Both products are designed to hydrate the skin, but they have different textures, ingredients and application methods that you should consider before making a final choice.
Cetaphil Moisturizing Cream is ideal for those with very dry or sensitive skin. Its thick consistency helps trap moisture in the skin while still allowing your skin to breathe.
The cream is formulated with emollients such as olive oil, glycerin and sodium PCA which help bind moisture into the skin cells.
Many people find this product beneficial for treating areas of dryness or redness, as well as providing a soothing effect after shaving or sun exposure.
Generally speaking, Cetaphil Moisturizing Cream is best suited for normal-to-dry skin types who need more intense hydration than lotion can provide.
If you suffer from oily or combination skin, then Cetaphil Daily Moisturizing Lotion may be the better option for you, as its light texture won't clog pores or cause breakouts like heavy creams can do sometimes.
Its main ingredient is petrolatum, which helps protect against water loss and keeps the epidermis moisturized without looking greasy or shiny on the surface of your face or body.
This product also contains panthenol – a vitamin B5 derivative that promotes elasticity and glow in your complexion, while helping repair damaged tissues and cells along the way.
Is Cetaphil Moisturizing Cream Good For Dead Skin Cells?
Cetaphil Moisturizing Cream is a great choice for dead skin cells. It's a lightweight, non-greasy formula that hydrates and soothes with its special blend of oils, humectants, antioxidants, and vitamin E.
Its hypoallergenic formula is gentle on the skin to help maintain natural moisture of the skin. Cetaphil can be used on both the face and body to nourish parched, dull patches that result from dead skin cell build up.
It can effectively repair and heal chapped lips or cracked heels due to its active ingredients like Shea Butter which helps seal in moisture while restoring essential lipids in the skin barrier.
Is It Better to Use Moisturizing Cream or Lotion?
The Cetaphil Moisturizing Cream and Lotion are both great options for keeping your skin moisturized. The cream is a heavier formula that provides long-lasting hydration, whereas the lotion is lighter and absorbs quickly without leaving a greasy feeling.
Both contain non-comedogenic ingredients which won't clog pores or cause breakouts, making them ideal for even sensitive skin types.
It comes down to personal preference – if you prefer a thicker feel, go with the cream. If you want something that absorbs faster and feels lighter on your skin, then the lotion may be better suited for you.
Which Moisturizer in Cetaphil Is Best?
Choosing the best moisturizer from Cetaphil can be tricky, as they are all designed to suit different skin types and have different specific benefits.
For those with sensitive or dry skin, the Cetaphil Daily Facial Moisturizer is a great choice, as it contains SPF 15, which protects against harmful UV rays and helps keep your skin hydrated for up to 24 hours.
If you need something a bit heavier for very dry skin, then try their Dermacontrol Oil Control Moisturizer SPF 30 which uses an advanced technology to control shine throughout the day.
The Cetaphil Rich Hydrating Cream is a good choice for combination or normal skin type and offers extra-rich hydration that lasts up to 8 hours.
Can I Use Cetaphil Moisturizing Cream On My Face?
Yes, you can use Cetaphil Moisturizing Cream on your face, as a face cream and a body cream. It is a gentle, non-greasy moisturizer that leaves skin feeling soft and hydrated with its effective formulation of five key ingredients – emollients, humectants, eucalyptus oil, pro-vitamin B5 and allantoin.
Its lightweight formula won't clog pores, and won't leave you with a greasy or shiny appearance. Ideal for sensitive skin types, it helps to reduce redness and irritation while locking in moisture for up to 48 hours.
Cetaphil Moisturizing Cream also contains SPF 15 sunscreen to help protect the skin from UV damage.
Summary
Cetaphil Cream and Cetaphil Moisturizer are both excellent products for keeping your skin hydrated and nourished, to help lock in moisture, and you can choose the right formula for you; lotion and cream.
The cream is thicker and provides deeper moisture, while the lotion is lighter in texture and absorbs quickly without feeling greasy or heavy.
Both contain non-comedogenic ingredients to ensure that pores won't get blocked, making it suitable for all skin types, even acne prone skin.
It really comes down to personal preference – if you prefer a richer feel then go with the moisturizing cream; otherwise the lotion is better suited for those wanting lightweight but effective hydration, to combat moisture loss all day long.
*This post contains affiliate links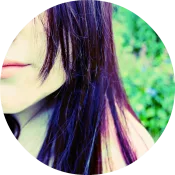 Hi, my name is Gemma, and I'm the owner of MakeupMuddle.com. I'm a true beauty obsessive, and love writing about anything to do with beauty – I have been a beauty writer since 2012.
As well as owning Makeup Muddle, I also own GemmaEtc.com, and love sharing my thoughts and feelings about the greatest (and not so great) beauty products!