Makeup is fun, and most makeup products are very versatile. Meaning, you can use products in different ways, and that includes eye shadow for your eyelids.
You might be asking can you use eyeshadow as blush? Well, keep on reading to find out the answer…
What are the most common ingredients inside eyeshadow?
The most common ingredients in eyeshadow are talc, pigment, binder, and other filler ingredients.
Talc is a highly absorbent clay-like powder which helps create smoothness and easier application. Pigment provides the color of the shadows; it's what gives eyeshadow its unique colors, ranging from natural tones to bright hues.
Binders are used to help bind the other ingredients together so that they remain on your eye throughout the day.
Other fillers are often added for texture, such as mica, silica, and iron oxides.
These can give a more matte or shimmery effect, depending on how much is included in an eyeshadow formula. Along with these core components, there could also be additional ingredients like emollients or preservatives if needed depending on the product type.
What are the most common ingredients inside blusher?
Blusher is a cosmetic product used to enhance the color of cheeks and give the face a glowing look. It is typically applied after foundation or primer, but can also be worn on its own, depending on skin tone.
Common ingredients in blusher include talc, mica, silica, chromium oxide green, particles of bismuth oxychloride, titanium dioxide and micronized waxes.
These ingredients are often combined with mineral oil or other carrier oils, which help bind the pigments together and provide silky texture when applied to skin.
Fragrance may be included in some blushers for scent purposes. The most common pigments found in blusher are iron oxides (reds) and ultramarines (pink tones).
Color additives such as carmine and manganese violet are sometimes added to create bright shades. Blush formulas come in various textures including cream, liquid, gel and powder depending on individual preference.
Can you use eyeshadow as blush?
Eyeshadow can be used as blush, however it isn't the ideal product for this purpose.
Eyeshadows are usually more pigmented than blush and harder to blend out without looking patchy or muddy. Furthermore, certain shades of eyeshadow may be too bright for a natural-looking blush application.
Think pinks, oranges and purples from your eyeshadow palettes – so it requires some skill to find the right shade and properly apply it.
That being said, you can use a matte eyeshadow as a blush if you choose carefully – look for colors with a matte shadows with not too much shimmer.
Start by applying the eyeshadow sparingly on the apples of your cheeks and blend outward toward your hairline using circular motions with either a brush or makeup sponge.
Then add some highlighter above your cheekbones to bring dimension back into your complexion; this will help create an even blend between the eye shadow and skin so you don't end up with streaks of color or harsh lines.
Adjust the intensity of color by adding more or less product until you get your desired blush look. Going light gives a sheer wash of color rather than sharp edges, which is perfect for everyday makeup looks.
What are the benefits of using eyeshadow for blusher?
Using eyeshadow as blusher is a great way to get quick, buildable and natural looking color. It can be used to subtly enhance your skin's natural beauty and give it an extra glow.
The range of colors available in eyeshadows makes it easy to find one that will work for any complexion.
Depending on the type of look you're trying to create, there are many options from shimmery ivory shades to soft peach tones or even bright pinks.
Eyeshadows tend to blend better than powders or creams, allowing you to gradually add more definition by layering different colors together. They also last longer so you don't have to worry about retouching throughout the day.
Eyeshadow also tends to be much less messy than using lipstick or cream-based blush, which can easily smudge if applied incorrectly.
Even with limited makeup knowledge, anyone can apply eyeshadow as a blusher without too much difficulty since its application process is quite straightforward compared to other makeup items such as bronzer or contour powder.
Because eyeshadow is typically sold in small pans, it's more economical over time – plus you can mix and match colors for a custom shade.
What are the downsides of using eyeshadow on your cheeks for blush?
Using eyeshadow on your cheeks as blush can be risky, as it is not designed to be worn in such a way.
Depending on the ingredients of your eyeshadow, it could potentially contain irritating or harsh chemicals that may cause skin irritation or even breakouts.
It may not look natural on the cheeks as a blush and could make you appear more heavily made up than desired.
Even if you choose an eyeshadow color similar to blusher, if applied too heavily it may not blend evenly, resulting in streaks across your cheeks.
With certain products, there is a risk of transfer onto clothing or other surfaces due to the higher concentration of oils used in shadows.
If you are considering wearing eyeshadow as blush then ensure that you use a product specifically created for this purpose or opt only for those designed purely for cosmetic use rather than those containing glittering particles which overwhelm when worn higher up on the face.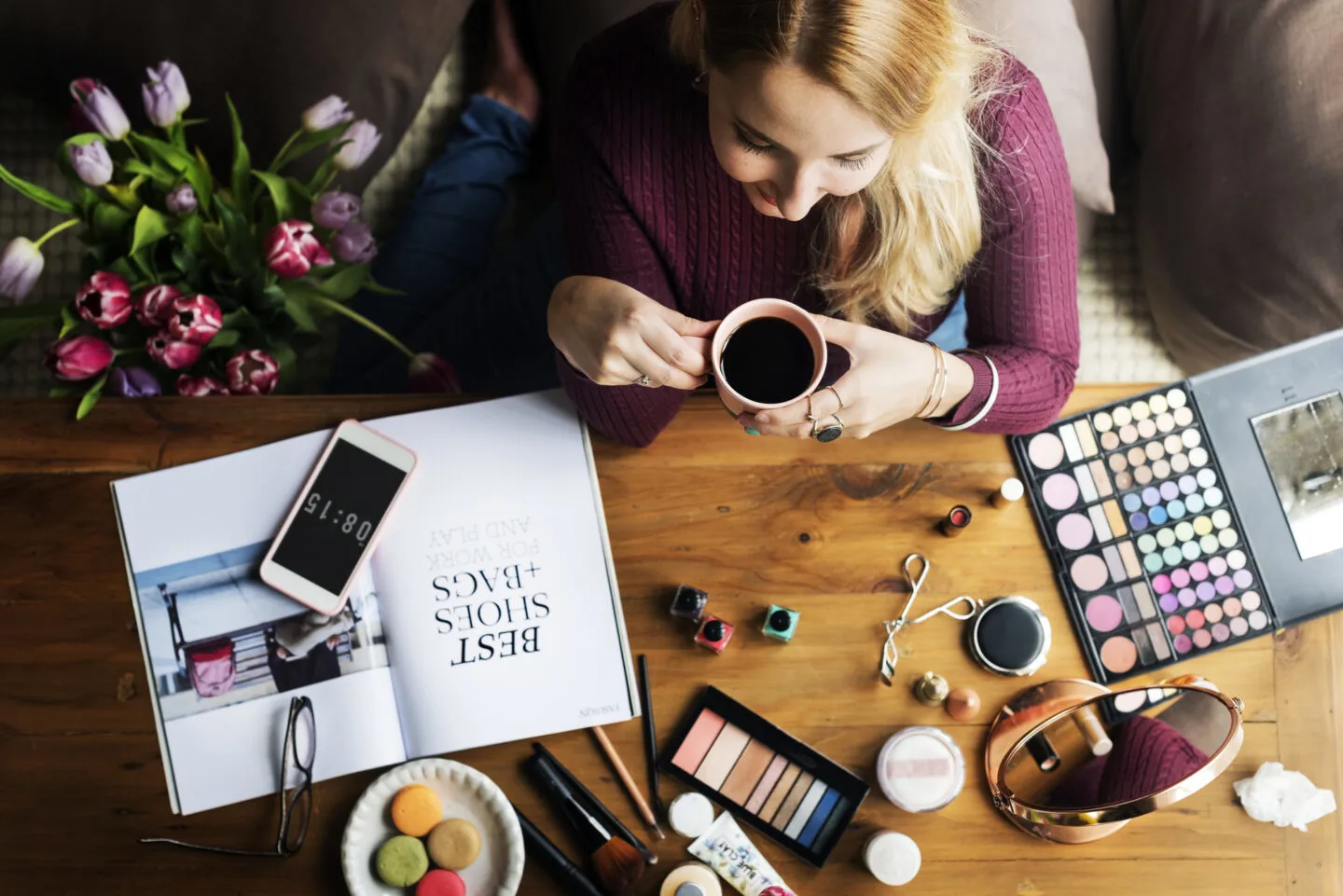 Does eyeshadow last longer on the cheeks than actual blusher?
The answer to this question is that it depends. There are several factors that play into whether eyeshadow will last longer on the cheeks than actual blusher.
Firstly, it's important to consider the type of eyeshadow and blusher used. If both products are long-lasting formulas, then they should have a similar staying power.
However, some eyeshadows may be more water-resistant or smudge-proof than conventional blushers. This could mean that eyeshadow would last longer on the cheeks than a regular blush product.
Another factor is how much of either product has been applied. A light application of each should have a similar lifespan since both products will be used up equally after continual blending and touching up throughout the day.
However if heavier layers of either product are applied, then one might outlast the other depending on which formula is longest lasting and which has been rubbed off or smudged away during normal wear and tear over time.
In conclusion, there isn't an easy answer as to whether eyeshadow lasts longer on the cheeks than actual blusher.
It largely depends on several factors such as which products are used, how heavily they're applied and what kind of wear and tear your makeup routine may incur through normal daily activities such as eating, drinking or rubbing your face with your hands.
Can you use highlighter as eyeshadow?
Highlighter can be an excellent option to use as eyeshadow, especially if you prefer a subtle, natural look.
It has the advantage of being easy to blend and simple to apply, even for those with little experience in makeup.
With many colors and shades to choose from, you have lots of options when creating your own eye look. Plus, highlighter is usually much more affordable than powder eyeshadows of comparable quality.
Can you use eyeshadow as highlighter?
Yes, it is possible for using an eyeshadow as a highlighter. In fact, many people opt to do so for a softer and more subtle glow. Just be sure to choose the right eyeshadow.
To achieve this look, you simply need to choose a light or shimmery hue in an eyeshadow color that complements your skin tone.
Then apply powder eyeshadow (or liquid eyeshadow) with a fan brush or other application tools to the areas of your face where you want the highlight—typically on your cheekbones, brow bones, nose bridge and above your cupid's bow. You can use a cream eyeshadow too.
Softer shades will look more natural and provide a soft yet luminous finish without being too sparkly. Using eyeshadows as highlighters doesn't require much product so it may be easier on the wallet while still giving you beautiful results.
What is the best type of blush brush?
When it comes to selecting the best type of blush brush, the choice can seem daunting.
However, there are a few key characteristics to look for when making this decision. First, consider the size and shape of your blush brush.
A good rule of thumb is that if you want an even sweep of color on your cheeks, then select a brush with a large head and rounded edges.
This will ensure that all parts of your face get the same amount of coverage without becoming too heavily concentrated in one spot.
The bristles should also be soft and synthetic as they won't pull or scratch at your skin like some animal-hair brushes may do.
The bristles should also be densely packed together so that when you apply blush it blends evenly into your makeup for a beautiful finish.
Lastly, take into account how often you need to cleanse and sanitize the brush; ideally synthetic materials are easier to clean than animal-hair brushes which need more care taking in order to keep them hygienic and prevent bacteria build-up from occurring between uses.
Can you use cream blush as eyeshadow?
Cream blush is not typically recommended for use as eyeshadow. Although it can be done, it's not a suitable replacement for traditional eyeshadow, since products like cream blush are generally formulated to stay on the face longer than cosmetics applied to eyelids tend to.
Even when using an eye primer to help keep cream blush in place on the lids and reduce creasing, there's still a risk of having your eyeshadow slip down or gathering at the inner corners of your eyes throughout the day.
Cream blushes also usually contain wetter ingredients that may make them more prone to smudging and leave a greasy residue on skin when used as eyeshadow – making it difficult to remove them without irritating delicate eyelid tissue.
If you opt for cream blush as an alternative to traditional powder or liquid shadows, test out different shades in advance and apply only with minimal pressure and light-handed strokes in order to prevent any possible color build-up around the edges.
Long-lasting formulas may be best suited for occasional evening looks, while powdery matte formulas are preferable during the daytime hours.
Defined edges, extended wear time, and a smoother consistency should all be expected from professional grade options found online or at makeup counters in malls or beauty boutiques.
Can you use bronzer as eyeshadow?
Bronzer is an incredibly versatile makeup product that's traditionally used to give skin an extra 'sun-kissed' glow.
However, it can also be used as eyeshadow – and with beautiful effects! Bronzer has the potential to add a warm wash of color and shimmer with a subtle finish, perfect for daytime wear.
To use bronzer as eyeshadow, start by selecting the right shade – you may want to opt for one that's slightly lighter than your natural skin tone if you're looking for a subtle look.
Next, press the color into lids using a flat brush in circular motions until blended; alternatively you could layer multiple shades for added depth and dimension.
It's important to remember that bronzing powder will have weaker pigmentation than traditional shadows so we'd recommend applying a coloured primer prior to application.
If your desired look requires more intense pigment then combining bronzer with dusts of glitter or loose pigment can help increase intensity.
Lastly, don't forget to blend! Bronzers are great because they usually come in creamy formulas making them easy to apply and smudge outwards towards eyebrows and temples; take care not to overdo it though lest you end up looking overly sparkly or glittery.
Can you use eyeshadows in your brows?
The answer is yes. Eyeshadow can certainly be used in the eyebrows and many makeup enthusiasts love using it as an alternative to a brow pencil or pomade.
When using eyeshadow on your brows, you'll want to choose a matte color that matches your hair color.
This will help create a natural look and avoid any overly dramatic effects. A flat brush works best for applying eyeshadow to the brows and, as with all other eyebrow products, start at the inner corner of the eye and move outward when filling in the shape of the brow.
If you're going for a more intense look, try blending two shades together or dabbing some highlighting powder on the arch of the brow for added dimension.
Just remember not to go overboard with colorful eyeshadows since this could lead to an unnatural appearance.
Keep in mind that eyeshadows work differently on everyone due to skin type so it's always best to experiment until you find what looks best on your face.
Summary
Makeup is a great way to express yourself and enhance your natural beauty. Eye shadow can be used for more than just your eye lids.
Yes, you can use eyeshadow as blush although this isn't ideal since typical shadows are more pigmented than blushers and can be harder to blend out without looking patchy or muddy.
It's important to choose carefully – look for colors with a matte finish and not too much shimmer. Apply sparingly on the apples of your cheeks using either a brush or makeup sponge and add some highlighter above your cheekbones to bring dimension back into your complexion.
In terms of other uses for eyeshadow, you can also use it in the eyebrows by choosing a matte color that matches your hair color and applying with a flat brush from the inner corner of the eye outward when filling in the shape of the brow.
*This post contains affiliate links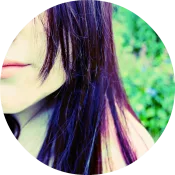 Hi, my name is Gemma, and I'm the owner of MakeupMuddle.com. I'm a true beauty obsessive, and love writing about anything to do with beauty – I have been a beauty writer since 2012.
As well as owning Makeup Muddle, I also own GemmaEtc.com, and love sharing my thoughts and feelings about the greatest (and not so great) beauty products!