Eyeliner is one of the most versatile and popular makeup products out there. Whether you're looking for a subtle accent or daring graphic liner look, there are endless options to choose from.
But can you use eyeliner without mascara? In this blog post, we will explore the pros and cons of wearing eyeliner alone, and how to get the best results with your favorite formula.
Can you use eyeliner without mascara?
Yes, you can use eyeliner without mascara. In fact, it is a great way to create subtle and classic looks that really make your eyes pop.
You can line the upper lash line with a thin pencil liner for an everyday look, or use a liquid liner for more of an intense cat eye.
When creating a cat eye with only eyeliner, it's important to start with a light hand and gradually build up your desired shape.
How to wear eyeliner without mascara?
Start by drawing a thin line across the top lid beginning at the inner corner of your eye and extending outward and slightly upward at the outer edge of your lid.
Then press down on the angled liner brush as you draw another line upward along that same path towards the brow bone to meet with your original line.
A thinner winged-out look is great for more natural looks, while thicker wings work well when you want to make more of an impact.
To add additional definition, you can also fill in on either side of those lines with even smaller strokes for added definition along the lash line.
If needed, go over any unevenness or mistakes with a Q-tip dipped in makeup remover before using mascara (if you choose to) or applying any other makeup products.
How to look good without mascara in your eye makeup?
Mascara can be a great way to enhance your look and natural lashes, but it is possible to look good without it.
To start, focus on the rest of your make-up routine. Maybe try adding a touch of blush or bronzer for some color and definition to your face. Using an eyeshadow can also bring out the natural beauty of your eyes.
Then you can use a good waterproof eyeliner either in pen form or pencil form to define and outline your lids.
Curling lashes is important if you want that added eye definition without mascara, as this will give them some extra lift and add dimension. An eyebrow gel can help neaten up brows too, just be sure not to overdo it. You could also try wearing false lashes.
Don't forget the importance of having healthy-looking skin; this is always essential when going sans mascara, as any makeup looks better if applied on top of healthy skin.
Exfoliate regularly; at least once a week so that skin remains fresh and free from dirt and grime, followed by properly moisturizing with a product suited for your skin type after exfoliating will keep skin hydrated and radiant looking throughout the day.
Can you use eyeshadow as eyeliner?
Eye shadow has been used as an eyeliner for years, though it isn't quite the same, and lashes look less defined when you skip liquid eyeliner.
With an angled brush and cream or powder-based eyeshadow, you can achieve a more subtle line than with traditional liquid liner.
You can also adjust the intensity of the look by dabbing the product onto your lid or tightlining each lash line to create a bolder definition.
If you like experimenting with your makeup looks, using eyebrow pencils or gel liners in various different colors instead of traditional eyeliner is also a great option.
It allows you to create unique graphic liner designs that range from subtle everyday mink tones to bright neon shades for more glamorous occasions.
Another benefit is being able to customize the formula according to what works best for each eye shape – from smoky flicks to cat eyes and everything in between, to make them look wider.
In order to apply lighter shades of eye shadow as an eyeliner, use an angled brush and dab it lightly along your upper lash line before blending it out with a clean q-tip so that there are no harsh lines visible after application.
For darker eyes and lashes shades, use your brush and move it in small strokes across the top of lashes; if necessary, go over this again until the desired coverage is achieved.
Finish by setting your look with some light translucent powder so that color stays put all day long.
How can I make my eyelashes look good when I don't wear mascara?
If you want your eyelashes to stand out without relying on mascara, one of the best ways to achieve this is by using an eyelash curler. Using a curler will help add drama and definition to your eyes.
It may seem daunting at first, but with a few simple steps, most people can learn to use an eyelash curler without difficulty.
Once you get the hang of it, use a spoon or a tissue as a shield, so you don't injure yourself if any part of the tool slips while in use.
After that, remember to apply some Vaseline or other compatible lubricant to your lashes before crimping them up with the tool for better styling and longer lasting results – no clumping involved.
You could also try wearing some false eyelashes, to give your eyes definition and volume, without having to use mascara.
Can you wear just eyeliner and mascara?
Yes, it is possible to wear just eyeliner and mascara. This look is perfect for a day or night event when you want to make a subtle statement without overdoing it.
When applying these two cosmetics, make sure that the eyeliner is applied precisely with clean lines and the mascara gives your eyes definition and volume.
To complete your look, make sure to keep the rest of your makeup minimal, such as on blush and lip color. With an eyeliner and mascara combination, you can transform your look in an instant.
Can you use eyeliner as mascara?
No, eyeliner and mascara are two very different products. Eyeliner is a cosmetic used to create a defined line along the upper and lower lash line, while mascara is used to help add volume, length or color to your eyelashes.
When it comes to application, the tools that you use for each product are also quite different: an eyeliner brush is typically thin and flat on one side with a pointed tip on the other, while a mascara wand consists of a curved brush with short bristles.
Because each of these products serve very distinct purposes, it would be better to use them for what they were intended for instead of trying to combine them into one step.
How to use mascara as eyeliner?
To use mascara as an eyeliner, start by picking a mascara that is waterproof and smudge-resistant.
Using mascaras with these qualities will ensure the look lasts until you decide to remove it. Then, line up an angled eyeliner brush with your lash line and dip it into the mascara tube, or use a cotton swab dipped in mascara.
It's important to make sure you don't dip too much as it may cause excess product around your eyes, so start off light and reapply if necessary.
When applying, start from the center of your lash line and move outward in small, short strokes to create a seamless line.
If you want more of a dramatic look, you can thicken up your lines by adding additional coats.
For an even bolder look, add color to your mascara before applying it with an eyeliner brush – just make sure to blend it until you achieve the desired effect. Once you are done, finish off the eye look with some black mascara or brown if desired.
Does bottom eyeliner make eyes smaller?
The debate over whether wearing eyeliner on the lower lash line makes eyes look smaller has been around for a long time.
On one hand, some believe that wearing eyeliner in the area can create a smoky eye effect, which would make eyes appear smaller due to the focus being on the overall eye makeup instead of just the size of your eyes.
On the other hand, experts have said that it doesn't matter where you wear eyeliner as long as it is blended out properly and applied correctly.
Many people also argue that applying eyeliner to both top and bottom lines will help to frame your eyes nicely and make them look bigger instead of smaller, no matter what color or style of liner you choose.
Summary
When it comes to makeup, there really aren't any rules. That's what makes makeup so fun, as you can apply whatever you like, however you like.
You can use eyeliner without mascara to create subtle and classic looks that really make your eyes pop.
You can also look good without mascara by focusing on the rest of your makeup routine, such as adding a touch of blush or bronzer for some color and definition to your face, using an eyeshadow to bring out the natural beauty of your eyes, and curling lashes for extra lift and dimension.
Mascara isn't strictly necessary when creating an eye look; you can use eye shadow as eyeliner or eyebrow pencils or gel liners in various different colors instead of traditional eyeliner for more unique designs, and it's fine to not wear mascara at all.
If you want your eyelashes to stand out without relying on mascara, use an eyelash curler with a bit of Vaseline or other compatible lubricant beforehand for better styling results.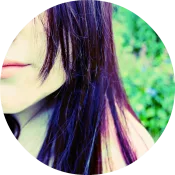 Hi, my name is Gemma, and I'm the owner of MakeupMuddle.com. I'm a true beauty obsessive, and love writing about anything to do with beauty – I have been a beauty writer since 2012.
As well as owning Makeup Muddle, I also own GemmaEtc.com, and love sharing my thoughts and feelings about the greatest (and not so great) beauty products!