If you are considering getting a tattoo, you may also be wondering can you use Cetaphil Lotion on tattoos? In this article, I'll share the potential risks and benefits of using Cetaphil lotion on new tattoos, looking at the opinions of both artists and experts in skincare.
As well as comparing Cetaphil Lotion with other products for caring for fresh ink―so that you can make an informed decision about the best tattoo lotion.
What Is The Cetaphil Moisturizing Lotion?
Cetaphil Moisturizing Lotion is a daily facial and body moisturizer that promises to keep your skin hydrated, nourished and looking its very best, thanks to the super hydrating ingredients.
It is specifically formulated for normal to dry skin and is clinically proven to provide 24 hours of hydration. It is formulated with a unique combination of ingredients, including shea butter and Pro-Vitamin B5, that work together to help restore natural softness, prevent moisture loss and soothe irritation.
Cetaphil Moisturizing Lotion also contains non-comedogenic ingredients, making it suitable for even the most sensitive skin types. Meaning you can apply the lotion to eczema or psoriasis-prone skin, rosacea, sunburn, chapped skin, cracked skin or peeling skin too.
It's a real versatile multi-use lotion, with an oil-free formulation is lightweight and non-greasy, allowing it to be easily absorbed without leaving any residue, or causing irritation.
What Are The Key Active Ingredients Within The Cetaphil Moisturizing Lotion?
Cetaphil Moisturizing Lotion is formulated with a blend of key ingredients designed to leave skin feeling smooth and hydrated. It contains humectants and emollients, such as panthenol, glycerin and mineral oil, to help the skin draw in and retain moisture.
Cetaphil also includes sweet almond oil for its nourishing effect on dry skin, plus vitamin E to help protect against environmental damage. All of these ingredients work together to give your skin the relief it needs from dryness and irritation.
What Are The Benefits Of The Cetaphil Moisturizing Lotion?
Cetaphil Moisturizing Lotion is designed to provide long-lasting hydration and nourishment for your skin.
With its protective skin barrier, it helps to prevent the skin from further damage caused due to environmental elements, while providing it with the essential moisture and nourishment needed to keep it healthy and looking great.
This gentle, yet effective moisturizing lotion is suitable for all skin types, including those with sensitive skin. It absorbs quickly and is non-greasy, so it won't leave a sticky feeling on the skin.
Using this popular lotion, will protect the skin against moisture loss. This helps to keep it looking and feeling more youthful and radiant.
The lotion also works to replenish the skin's natural oils, which is essential to keeping it from becoming dry, flaky, and dull.
Key ingredients such as ceramides and glycerin help to improve overall skin hydration and texture. Using Cetaphil Moisturizing Lotion, you'll be able to experience softer, smoother, and more radiant-looking skin.
Can You Use Cetaphil Lotion On Tattoos?
Cetaphil lotion can definitely be used on tattoos. However, it is recommended to use a specialized product, and use a fragrance-free lotion that's going to care for your new tattoo, and hydrate your skin. Scented lotions will irritate your new tattoo.
Cetaphil is a mild and gentle lotion that hydrates the skin and does not contain any harsh chemicals, making it safe for all skin types – it's fragrance-free, and non-irritating too.
However, when using Cetaphil lotion on tattoos, the key is to use it sparingly. Too much of the lotion may irritate the area around your tattoo or cause fading over time.
Too much moisture and friction on a new tattoo can slow down the healing process and possibly lead to infection.
When applying Cetaphil lotion as part of your fresh tattoo care process, make sure you mix a small amount with water before applying it directly onto your skin to ensure even coverage over your entire tattoo.
Always allow ample time between applications so that your skin can absorb what it needs without becoming overwhelmed by too many products at once.
Lastly, always practice good hygiene when caring for a newly inked piece of artwork and avoid exposing yourself to extreme temperatures or other elements that could increase the risk of irritation or infection in your new body art.
Is It Safe To Use Cetaphil Lotion To Moisturize Your Tattoos?
The safety of using Cetaphil lotion on fresh tattoos is a frequent topic of discussion. While there's certainly no evidence to suggest that it can damage or interfere with the healing process, it's important to understand the specific ingredients in this product before applying it directly to your new artwork.
Cetaphil contains a combination of mild detergents and emollients such as cetyl alcohol, lanolin alcohol, glycerin and petrolatum. These ingredients are OK for the face and body, but it could be a different situation for your new tattoo site.
It also contains sodium lauryl sulfate (SLS) which can be irritating for some people with sensitive skin types. For this reason, many professional tattoo artists recommend avoiding any topical treatments containing SLS following a new tattoo until after healing has taken place.
Before applying any sort of moisturizer, including Cetaphil, it's important to speak with your artist about the best type of product for application during the healing phase.
Typically doctors or dermatologists advise that those with fresh tattoos stick to simple products like plain petroleum jelly or unscented lotion rather than the fragranced lotions like Cetaphil.
This is due mainly to the potential irritation caused by their added ingredients when applied topically – especially soon after having ink placed underneath the surface of your skin.
Although there is generally no concern when using products like Cetaphil once your wound has had time to heal completely, it's best practice not to apply any sort of lotion before 10 days post-tattoo session in order for maximum protection against infection and scarring risk.
If you still feel inclined toward moisturizing sooner than 10 days after getting a tattoo, one suggested alternative would be Vaseline, and a layer of petroleum jelly.
Which comes free from additional chemicals found in over-the-counter creams such as Cetaphil Lotion – thus reducing risks associated with allergic reaction or irritation caused by its topical ingredients upon application onto freshly inked skin. Always stick with fragrance-free lotion, as fragrance can irritate a new tattoo.
What Is The Best Cetaphil Product For Healing Tattoos?
For those looking to heal their tattoos quickly and effectively, the best Cetaphil product has to be the Cetaphil Daily Advance Ultra Hydrating Lotion.
This lotion is formulated with 3 essential ceramides and other fatty acids which lock in moisture, boost skin's natural protective barrier and maintain tattoo color.
It's also fast absorbing, so it won't have your tattoo feeling greasy when you've applied it. The lotion won't just help heal tattoos either – it's suitable for all skin types, including sensitive skin, which means it can be used even if you don't have a tattoo.
What Is The Best Tattoo Lotion: Aquaphor Vs Cetaphil Lotion?
When deciding on the best lotion for tattoos, both products offer different benefits when applied to the skin, but the best choice depends on your unique needs and situation, and skin's natural tattoo heal process, to keep your new tattoo protected.
Aquaphor Healing Ointment is an ointment that seals in moisture for your tattooed skin, and can provide relief from itching or irritation caused by a new ink. It also creates a protective barrier between the skin and outside elements that can help prevent infection, whilst helping to heal your tattoo and not leave your tattoo dry and flaky.
Whereas, Cetaphil lotion is non-allergenic, and has good antibacterial properties that can help protect against bacteria entering the wound site, which is beneficial during the healing process of a new tattoo. Plus, its nourishing ingredients work to replenish lost moisture and keep your skin hydrated.
Both products can be great options for caring for a fresh tattoo; however, they should not be used interchangeably as they serve different purposes.
If you are looking for something that provides extra coverage and helps with additional pain relief, then Aquaphor may be right for you.
While if you need protection against bacteria and help to maintain moisture levels then Cetaphil lotion might be more suitable, as tattoos take time to heal.
How Should You Clean Your New Tattoo As Part Of The Healing Process?
Cleansing and taking care of your fresh tattoo, with a moisturizing cream, is an important part of the healing process. The right aftercare can help to ensure that your tattoo looks vibrant and beautiful for years to come.
Here are some tattoo shop tips on how to clean and care for a new tattoo, so your skin heals effectively:
Before you wash the tattoo, you should thoroughly wash your hands with warm water and antibacterial soap. This removes any dirt or bacteria from the area which could cause infection. You need to keep your tattoo clean at all times, as your tattoo needs a clean environment.
After using a tattoo cleanser to your fresh ink, apply a thin coating of antibiotic ointment like Bacitracin or A&D Ointment over the entire area. This helps to keep it clean, and your skin hydrated whilst it heals.
Gently wipe off any excess ointment with a soft cloth each morning, evening and after activities that make you sweat, such as exercising or swimming.
Make sure to use only mild unscented antibacterial soaps, with warm water (never hot water) when cleaning the area, avoiding products containing fragrances or dyes which can irritate sensitive skin.
During bathing time, it's important to not submerge newly inked areas in bathtubs, pools, etc., since these contain chlorine, bacteria or other substances which may damage the design or cause irritated skin within the skin layer, leading to an infection risk.
Instead, try using lukewarm water and gently, pat the tattoo dry with a clean towel or clean paper towel afterward without rubbing too much on affected areas. You don't want the tattoo wet for long periods of time.
This will help avoid scabbing on freshly inked tattoos, which can occur if left soaking for too long in moisture-rich environments such as baths/pools. This scabbing can lead to the area becoming itchy, sore or irritated.
How To Dry A Healing Tattoo After Cleansing?
After carefully cleansing your healing tattoo with warm, soapy water, it is important to thoroughly pat dry with a clean cotton towel.
Always avoid using any paper-based cloth item such as a Kleenex, which can contain fibers that will attach to the freshly healed skin and cause complications.
Blotting the tattoo gently instead of rubbing can help protect the delicate new skin and ensure a successful healing process, to keep your ink looking fresh as possible.
After the healing process is complete, be sure to moisturize the area, to help with the healing times. Keeping your healed tattoo hydrated will help preserve its bright and vibrant colors for many years to come.
How Often Should You Apply Lotion For Tattoos?
Applying lotion or ointment to a new tattoo is essential so that it heals properly. Depending on the size of the tattoo and its location, you should apply a thin layer of tattoo moisturizer or ointment 2–3 times each day for at least two weeks.
During those first two weeks, you should be extra cautious about bathing, swimming, and exposing your tattoo to the sun to prevent any unwanted complications, and irritate your skin.
Be sure to choose a hypoallergenic tattoo ointment product with limited ingredients to reduce the risk of an allergic reaction to your sensitive skin. Regularly applying lotion or ointment helps keep your tattoo moisturized and healing correctly, allowing you to show off your beautiful artwork sooner.
What Will Your Tattoo Look Like, Whilst It's Healing?
When your new tattoo is healing, it will likely look different from what you imagined. The first few days will include redness, swollen skin, and it'll be sensitive to touch, and you'll need to moisturize your tattoo.
As the fresh ink begins to settle into your skin, your tattoo will begin to fade in color and become raised with a slightly glossy texture due to the protective top coat that was applied just after it was completed. This is usually when a bandage is applied, to protect the fresh tattoo.
Within about three weeks of your tattoo session, most of the tenderness should subside, but it won't be completely healed. It is important that you continue discussing proper care instructions with your tattoo artist during this time, as well as taking extra precautions when cleaning and moisturizing with ointments daily.
You may also notice at this point that there are some areas where excess pigment has stayed on top of or underneath the skin, which will eventually require touch-ups by an experienced artist at a later date.
As long as you keep up with regular check-ins with them, they can help ensure that any fading issues are addressed in order for your artwork to remain looking its absolute best.
Summary
To sum it all up, Cetaphil Lotion can potentially be used on tattoos, however, experts and tattoo artists recommend sticking to specialized products like unscented moisturizers or tattoo aftercare product.
Using too much of the lotion may irritate the area around your tattoo or cause fading over time. Cleanse with lukewarm water and mild unscented soaps, then apply a thin coating of antibiotic ointment such as Bacitracin or A&D Ointment.
For maximum protection against infection and scarring risk, avoid applying any sort of moisturizer before 10 days post-tattoo session. Then you can use an appropriate product like the Cetaphil Daily Advance Ultra Hydrating Lotion once the wound has had time to heal completely to ensure that your tattoo looks vibrant for years to come.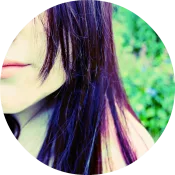 Hi, my name is Gemma, and I'm the owner of MakeupMuddle.com. I'm a true beauty obsessive, and love writing about anything to do with beauty – I have been a beauty writer since 2012.
As well as owning Makeup Muddle, I also own GemmaEtc.com, and love sharing my thoughts and feelings about the greatest (and not so great) beauty products!