Have you seen the buzz surrounding Beauty Pie and their membership scheme, and have been left confused on what it is? I'm going to try to break it all down for you, so you understand the brand and how their membership works.
Beauty Pie are different to any other beauty brand as they offer monthly membership subscriptions which allow you to purchase their products at a discounted price.
You don't have to subscribe to any of their memberships to buy their products, and you can purchase items at a 'full price' which is always shown on every single product, as well as a 'member's price'.
Beauty Pie – How Does it Work?
In order to get access to Beauty Pie's luxury makeup, skincare and home fragrance products at the member's prices, you have to sign up to one of their membership subscriptions.
Each membership has a corresponding monthly spending limit, meaning you're only able to purchase a set amount of products per month up to a specific amount based on the product's 'full prices'.
So you can purchase anything from the Beauty Pie store, but for example if you only have a monthly limit of £100, you're then only able to purchase products worth £100 – even though you're not paying £100, as it's based on the product's full non-membership prices.
For example:
If you have a monthly spending limit of £100, you can purchase the Superdose Vitamin C Oxygen Boosting Moisturizer – which is at full price £50, but by being a member, you will only pay £10.24. However, because the product is worth £50, that's £50 of your monthly £100 limit used up.
Any unused spending limit will just roll-over to the next month
Spending limit upgrades are available (for enthusiasts)
Remember, you're paying what we're paying and therefore the Members' prices may fluctuate slightly (due to circumstances such as quantities ordered, transportation, number of orders…). If you're really curious, you can see the transparent cost breakdown of every product on its item page.
Beauty Pie have a full page dedicated to cost transparency which you can see right here.
Beauty Pie Membership Plans
There are four different membership plans available, and each of those plans will get you different spending limits and benefits, and all plans give you 'Piedays' which is when on specific days, members can shop for selected products without using up spending limit:
£99 one off fee for a 12 month membership
£20 per month
£10 per month
£5 per month
Annual Membership – £99 (normally £120) will give you a £100 rolling monthly spending limit, as well as a £100 spending limit bonus.
£20 per month – will give you a £200/month rolling spending limit, as well as a £100 spending limit bonus.
£10 per month – will give you a £100/month rolling spending limit, as well as a £100 spending limit bonus.
£5 per month – will give you a £50/month rolling spending limit, as well as a £50 spending limit bonus.
Regardless of which monthly subscription plan you choose, you will be tied into the plan for a minimum of three months. Also any unused shopping limits will roll over to the next month.
Here are some handy FAQ's from the Beauty Pie website which may answer some questions you may have:
How much are your shipping & handling costs?
Our logistics providers charge us a fee for picking & packing your order. We've included that with shipping costs as 'shipping & handling' charges. You can see these charges in your shopping bag before you order.
Why do members pay for shipping & handling?
Our members pay exactly what our products cost to make. (In contrast to the typical luxury cosmetic industry markup, which can be up to 10X that cost.) Because we have no markup built in to our members pricing, it's not possible for us to absorb the costs of shipping and handling.
Are BEAUTY PIE products vegan?
Whilst each one of our products complies with our belief of not testing on animals (we do not do animal testing, our suppliers do not do animal testing, nor do we pay people to do animal testing for us), there are a few products in our range that would not qualify as vegan due to them containing animal derivatives.
Please contact our customer service team for the full list of products that contain animal derivatives at [email protected].
Does Beauty Pie manufacture its own luxury skincare and makeup?
No we don't. (Nor do many of the luxury brands you see in the big department stores and magazines.) We source our products from around 20 of the world's leading labs, who manufacture their very best formulations (from makeup to moisturizers) for Beauty Pie members.
Beauty Pie products are produced to our unique specifications (the combination of packaging and product). Our TYPICAL PRICES are what you would typically pay at a retailer (online or offline) for a luxury product of similar quality, efficacy and size/weight.
Our TYPICAL PRICE is also the price we usually charge to customers shopping at BEAUTY PIE without a membership.
Hopefully this post was helpful, and you're all clued up on how Beauty Pie works but if you have any questions, please feel free to leave a comment.
All images belong to Beauty Pie.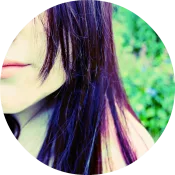 Hi, my name is Gemma, and I'm the owner of MakeupMuddle.com. I'm a true beauty obsessive, and love writing about anything to do with beauty – I have been a beauty writer since 2012.
As well as owning Makeup Muddle, I also own GemmaEtc.com, and love sharing my thoughts and feelings about the greatest (and not so great) beauty products!