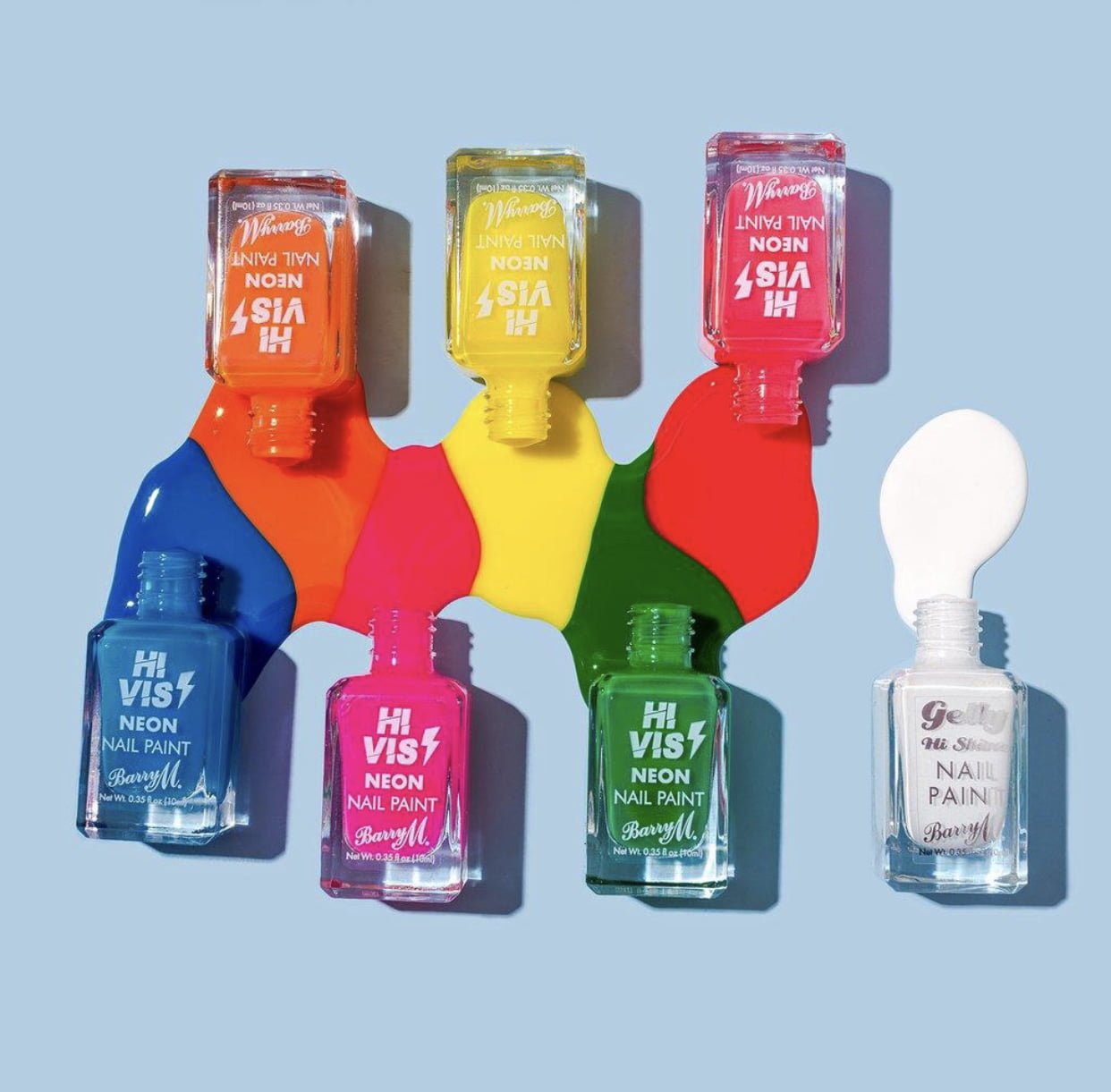 Barry M are one of my favourite nail polish brands, and they've just launched a brand new formula – the Barry M Hi Vis Neon Nail Paints Collection. If you like bright colours, or neon shades on your nails, you're going to love this collection and it's super bright and bold making it perfect for the spring and summer months. If you'd like to know more about this new range, keep on reading…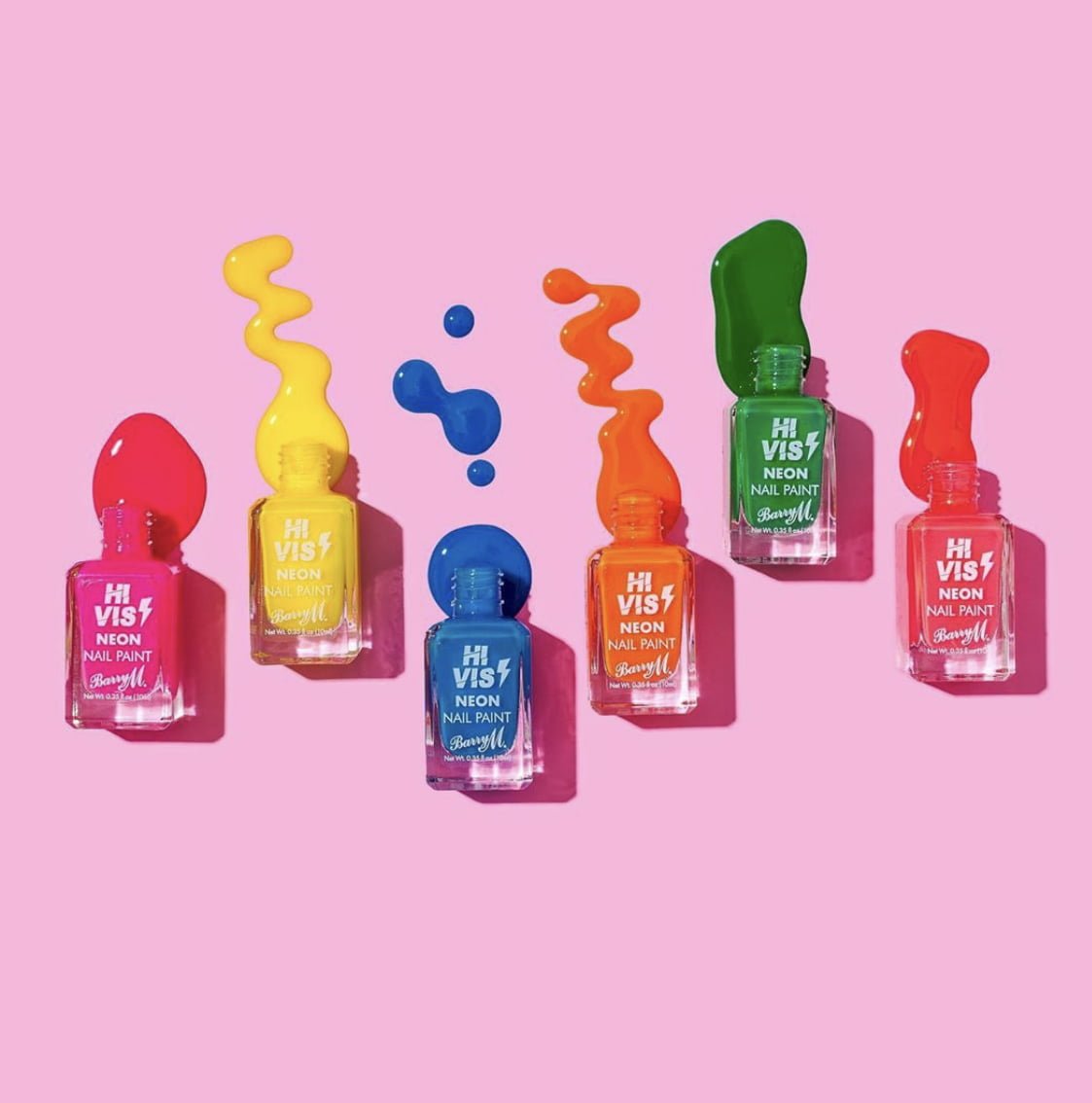 Barry M Hi Vis Neon Nail Paints Collection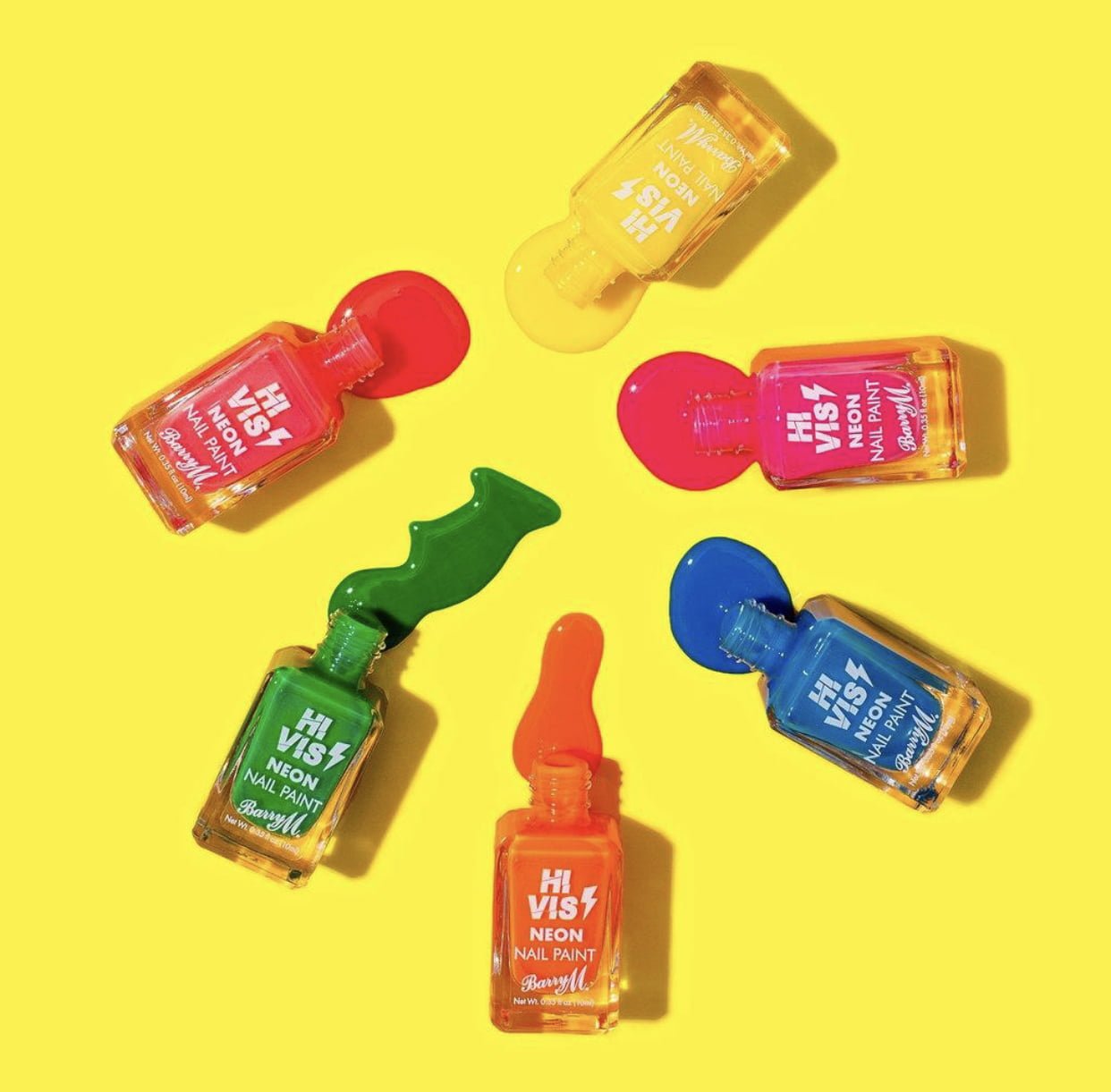 The Barry M Hi Vis Neon Nail Paints Collection includes six different, neon bright shades;
Pink Venom – bright pink
Coral Blaze – bright coral
Yellow Flash – bright yellow
Blue Shock – bright blue
Outrageous Orange – bright orange
Green Light – bright green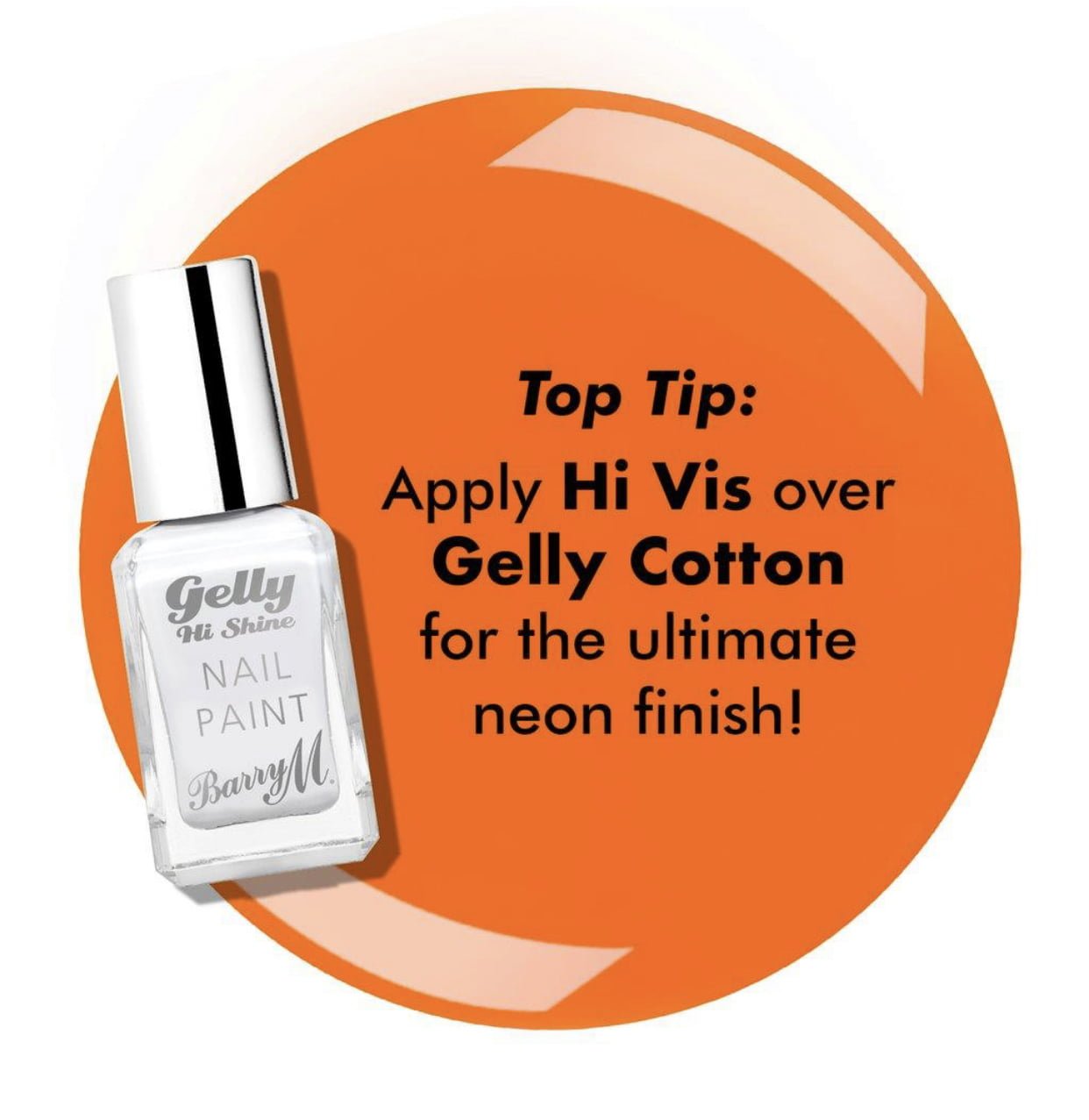 Each of the polishes are going to be £3.99 like the majority of the Barry M Nail Paints collection, and they contain 10ml each. From the swatches I've seen, the formula looks to be quite sheer and either a straight up jelly, or crelly formula. Barry M recommend layering the new Barry M Hi Vis Neon Nail Paints Collection over their Cotton shade in their Gelly Hi Shine range, to help make the shades pop.
Making neon nail polishes is hard, especially if they don't have a white base to them (which these don't), which is why many formulas have a sheerer formula. If you want a true neon finish, you'd need to layer over a white base, but the effect is worth it as they are amazingly bright. This new collection hasn't launched just yet, but it's set to launch both online and instore very soon.
All images belong to Barry M.
*This post contains affiliate links