TikTok has become insanely popular over the last couple of months, and has become the *it* social media platform right now.
You can find anything on TikTok, but I love all the beauty videos, so I wanted to share 10 Viral TikTok Beauty Hacks which was inspired by Laura Lee's YouTube video where she tested some beauty hacks to see if they actually worked.
I can happily procrastinate for ages on the app, scrolling through endless videos and whilst many are humorous or educational, there is a lot of really great beauty content too.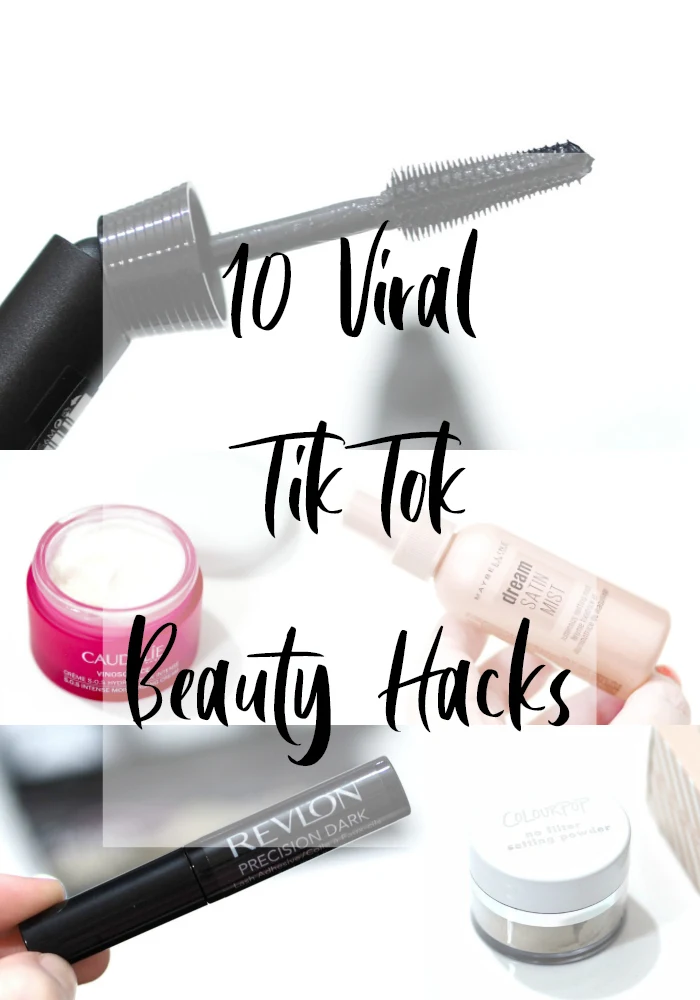 10 Viral TikTok Beauty Hacks
There are so many beauty hacks on TikTok, and many of them aren't even safe so always be careful when you are trying 'hacks' especially if it involves microwaving your makeup or beauty tools.
I decided to share 10 Viral TikTok Beauty Hacks with you, but I might do a part two as I have so many that I've found over the last few weeks.
Brow Tint Freckles #1
There are many TikTok beauty hacks relating to freckles, it feels as if every other beauty hack video is connected to freckles but there's a few I found that I think are actually pretty good.
This particular hack is using a brow tint like the Maybelline Tattoo Brow, which is a long wearing brow gel that tints the brows for upto three days.
The Maybelline Tattoo Brow is a tinted gel with a tiny, precise brush and the hack involves 'dotting' all over the face to create faux freckles, and before the tint dries, use a sponge or brush to soften the edges and minimise the darkness of them. I thought this would be crazy but from the videos I watched, they actually looked pretty good.
Fluff Lashes with a Spoolie #2
The next TikTok beauty hack is one for false lashes, and is before you remove your lashes from the tray. You use a spoolie to fluff the lashes up by brushing backwards and forwards.
It helps to separate the individual lash fibres, and it helps to create a super pretty fluttery effect and it does work really well especially on less voluminous lashes, as it makes them look a lot more dense and full.
Coat hanger Brows #3
Next is one that's a little ridiculous and it appears to work in some TikTok videos and in some it looks crazy. You basically use the hook of the coat hanger to help you draw your eyebrows, by putting the top of the hook along the base of your brows and use the curve in the coat hanger hook to sculpt out your brows. I think it's really crazy but it makes a good video!
Baby Powder Eyelashes #4
There's lots of products that claim to make the lashes bigger and thicker by adding fibres, but people on TikTok have been applying a layer of mascara to their lashes and then applying baby powder or setting powder to the wet mascara so it sticks.
By adding the powder to the lashes, it's supposed to give the illusion of thicker lashes and working like a lash primer. In the many videos I watched, it actually did work well and made lashes longer, thicker and more like false lashes.
DIY Glowy Setting Spray #5
I really liked this particular TikTok beauty hack and it looked super effective. It's basically how to make your own glowy setting spray.
You take a skincare facial mist you already own, and then empty a little loose pigment in a pale champagne or gold colour into the spray, shake the bottle a little and you have your own glowy setting spray.
Faux Freckles Part 2 #6
This is the second and final freckle related TikTok beauty hack, and you need a bronzing powder, a makeup setting spray and a blending brush. You get your powder bronzer, and swirl your brush around the pan a little to kick up a little fallout on the pan.
You then take your setting spray and spritz a couple of sprays into the lid, and tip the loose bronzer powder into the setting spray in the lid.
Finally, you take the brush and dip it into the mixture in the lid, and then flick specks of the bronzer setting spray mix across your face for a natural freckle effect.
I didn't think it would work, but it looks so natural and realistic in the videos I've seen, and I think it's the best faux freckle hack, as the specks are random and not uniform like genuine freckles would be.
Foundation Lightener #7
My next viral TikTok beauty hack is nice and simple, but very effective. If you have any foundations that are too dark for you, you can mix some moisturiser into the foundation to lighten it.
It's something I have used myself for years, way before YouTube or TikTok was a thing. It does sheer the formula out a little, but it's an easy to way to use shades that might be too dark for you.
Matchy Matchy #8
I don't know how effective this TikTok beauty hack is, but it's to mix a lip balm with your eyeshadow to create a lip colour that matches your eye makeup look.
I've seen this hack tested quite a few times and it appears to work but I don't know how long the colour would last on your lips but it could be handy if you don't have a lip colour that complements your eye look.
Lash Cleaner #9
I know this next TikTok beauty hack works as it's something I've tried myself, and it's a method of cleansing your false lashes after wearing them.
You just tip some micellar water into a bowl, and then place your used false lashes in the bowl and the micellar water breaks down the lash glue and makeup residue on the lashes. It's so effective, and you can dry them off quickly on some tissue paper and reuse them straight away.
Palette Cleaner #10
The last viral TikTok beauty hack is one I guarantee you'll have seen if you watch videos in the 'beauty' section, and that's the hack for cleaning your palettes.
Eyeshadow palettes get messy pretty quickly with the fallout from the powders, but they're hard to clean as you can't get the powders wet or you'll end up with hard pan on your eyeshadows.
So the hack involves getting a circular item like a powder compact or blusher compact, and wrapping a makeup wipe around the base of the compact and pulling it taught so the base is completely flat, then you slide the compact over the inside of the palette and it cleans up all excess powder, and mess without spoiling or touching the shadows in the palette.
It totally works and is probably my favourite vital TikTok beauty hack as I've been able to clean up my whole palette collection so easily!
I really hope you found these 10 Viral TikTok Beauty Hacks useful, and I'd love to know if you've tried any of them.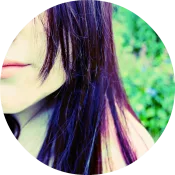 Hi, my name is Gemma, and I'm the owner of MakeupMuddle.com. I'm a true beauty obsessive, and love writing about anything to do with beauty – I have been a beauty writer since 2012.
As well as owning Makeup Muddle, I also own GemmaEtc.com, and love sharing my thoughts and feelings about the greatest (and not so great) beauty products!